Why Starbucks's CEO Is Resisting Calls For Him to Run for the White House
The Democrat says he is content to "see what Hillary does."
by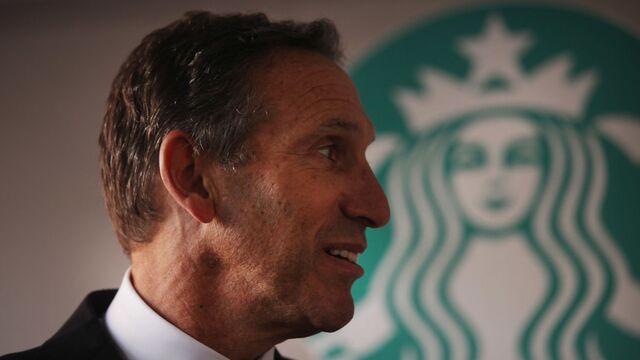 Starbucks CEO Howard Schultz says he does not have designs on the White House, according to a Time cover story published Thursday.
For his part, Schultz insists he's not interested in running for office at the moment and has neither the temperament to make the compromises necessary to embark on a Democratic political career nor the desire to be a third-party candidate. "I don't think that is a solution. I don't think it ends well." ... For now, Schultz says, he's content to "see what Hillary [Clinton] does."
Entertainment magnate David Geffen told the magazine that he thinks Schultz has what it takes.
"I first told Howard he should run back in 2008," Geffen said. "We were having a very intense conversation about things that were happening in the country, and Howard had a strong point of view about various things ... We both felt there was a lot of corruption in government and a lack of conviction to put things right."
Anti-tax activist Grover Norquist also weighed in on the possibility of Schultz running. "'You should run for office' is what people in this country say to you when they mean 'I like your ideas. I wish people in Washington thought like you did,'" he said, according to the magazine. "That's what Ralph Nader's friends said to him, and when he ran, they screamed at it and said, 'Hey, you are funneling money away from the mainstream of the party!'"
Before it's here, it's on the Bloomberg Terminal.
LEARN MORE