Obama Budget Plan Overspends Taxpayers' Money, Republicans Say
Kathleen Miller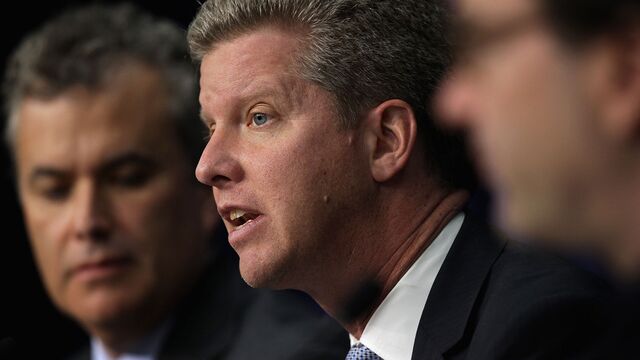 President Barack Obama's budget plan seeks to spend, tax, regulate and borrow more while sticking U.S. taxpayers with the bill, said the Republican who leads the Senate Budget Committee.
"These were not the numbers I was looking for," Senator Mike Enzi, a Wyoming Republican and the panel's chairman, said at a hearing on the budget plan Tuesday in Washington. Obama proposed exceeding defense-related spending caps by $38 billion and domestic caps by $37 billion.
The $4 trillion budget proposal Obama sent to Congress Monday outlines his goals for agency spending and tax policy for the fiscal year that begins Oct. 1. Republicans, who control the U.S. House and Senate, will work on their own blueprint and already are rejecting major elements of the president's plan.
Shaun Donovan, White House budget director, defended Obama's plan to boost spending against Republican criticism that it would add to the U.S. debt.
"There is pretty broad, bipartisan agreement that discretionary spending is not driving our deficits," Donovan said during the hearing.
There were some areas of bipartisan agreement.
Senator Lindsey Graham, a South Carolina Republican, said some committee members want to replace the mandatory across-the-board cuts known as sequestration in part with new revenue.
The cuts, part of a 2011 budget law, took effect for a time in fiscal 2013 and are due to resume Oct. 1 after being eased for two years.
"I am not going to support a budget that continues to gut the military," Graham said during the hearing. "I support the idea you're trying to achieve, I just don't know if I agree with the methodology."
Before it's here, it's on the Bloomberg Terminal.
LEARN MORE