Mitt Romney's Next Gig: Graduation Speaker
He's not running, but Romney will take the stage in New Hampshire.
by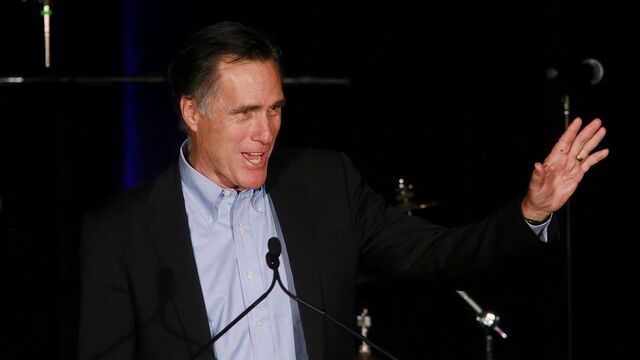 Mitt Romney may have removed himself from the presidential sweepstakes, but he has nabbed one of New Hampshire's premier spring speaking slots.
According to a source, Romney will be the commencement speaker and will receive an honorary degree at Saint Anselm College on May 17. The Manchester school, host to numerous presidential campaign debates and candidate events deriving from the Granite State's first-in-the-nation primary status and the college's Institute of Politics, last hosted Romney in 2012, when he visited with his newly minted running mate, Paul Ryan.
New Hampshire was always central to Romney's presidential calculations.  He owns a large family home on the shores of Lake Winnepesaukee and leveraged a win in the state's 2012 Republican primary to earn his party's nomination.  One factor encouraging him to run for a third time was the enduring political strength he has in the state.
Discussions between the college and Romney began last October, and an agreement was reached in early December for him to appear.
The announcement of the booking, to be made public on Wednesday, was held off at first at the school's request, since the fall semester had ended. Then Romney's side asked that the release be delayed as he was in the midst of his three-week semi-public consideration of another presidential run.
Saint Anselm's and Bloomberg Politics have a partnership in polling, events, and student journalism. 
Before it's here, it's on the Bloomberg Terminal.
LEARN MORE