Chris Christie's Long Dance with Anti-Vaxxers
Six years ago, the governor-to-be told vaccine critics that he would stand with them.
by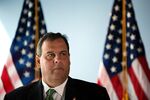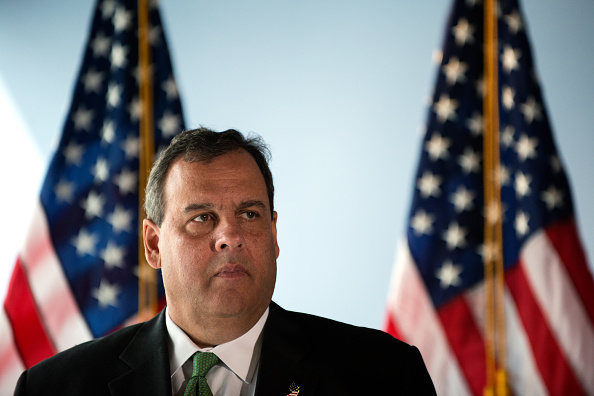 In 2009, as he was on the way to winning his first term as governor of New Jersey, Chris Christie took the time to answer a question from the vaccine-skeptic group Life Health Choices. In a letter, pulled today by reporter Olivia Nuzzi, Christie assured vaccine critics that he had heard them.
"I have met with families affected by autism from across the state and have been struck by their incredible grace and courage," wrote Christie. "Many of these families have expressed their concern over New Jersey's highest-in-the nation vaccine mandates. I stand with them now, and will stand with them as their governor in their fight for greater parental involvement in vaccination decisions that affect their children."
Six years and much presidential speculation later, Christie has stumbled into a row about vaccines and choice. NBC reporter Kasie Hunt and New York Times reporter Michael Barbaro worked Christie like a speedbag when he appeared to side with vaccine-skeptical parents. After the outrage swelled, Christie's office sent reporters a transcript of the exchange.
Question: Governor, you're here, this company makes vaccines. There's a debate going on right now in the United States, the measles outbreak that's been caused in part by people not vaccinating their kids. Do you think Americans should vaccinate their kids? Is the measles vaccine safe?

Governor Christie: All I can say is that we vaccinated ours. That's the best expression I can give you of my opinion. It's much more important, I think, what you think as a parent than what you think as a public official. And that's what we do. But I also understand that parents need to have some measure of choice in things as well so that's the balance that the government has to decide. But I can just tell people from our perspective, Mary Pat and I have had our children vaccinated and we think it's an important part of making sure we protect their health and the public health.

Question: But you're leaving people the option of not getting vaccinated and that potentially presents a great public risk.

Governor Christie: Michael, what I said was that there has to be a balance and it depends on what the vaccine is, what the disease type is and all the rest. And so I didn't say I'm leaving people the option. What I'm saying is that you have to have that balance in considering parental concerns because no parent cares about anything more than they care about protecting their own child's health and so we have to have that conversation, but that has to move and shift in my view from disease type. Not every vaccine is created equal and not every disease type is as great a public health threat as others. So that's what I mean by that so that I'm not misunderstood.

Question: Do you think some vaccines are dangerous?

Governor Christie: I didn't say that. I said different disease types can be more lethal so that the concern would be measuring whatever the perceived danger is by vaccine and we've had plenty of that over a period of time versus what the risk to public health is and you have to have that balance and that's exactly what I mean by what I said.
But back to 2009. "Anti-vaxxers" had made their presence known in New Jersey, protesting outside events co-hosted by Democratic Governor Jon Corzine. He'd signed off on four new mandatory vaccines for children hoping to attend school. Angry parents wanted a new governor to roll back the mandates. Christie, who's faced a Democratic legislature for his entire term in office, hasn't gotten the chance (or really used the bully pulpit) to do that, and legislation to create more religious exemptions for vaccine skeptics hasn't gone anywhere.
More importantly: He's never taken the extra step and told parents worried about autism that vaccines might be the cause of their children' conditions. When former Minnesota Representative Michele Bachmann repeated what a parent told her—that her child developed autism after being given the HPV shot—it wrecked a teetering presidential campaign.
Before it's here, it's on the Bloomberg Terminal.
LEARN MORE