Obama Says Deflategate May Spur NFL to Change Rules on Footballs
Mike Dorning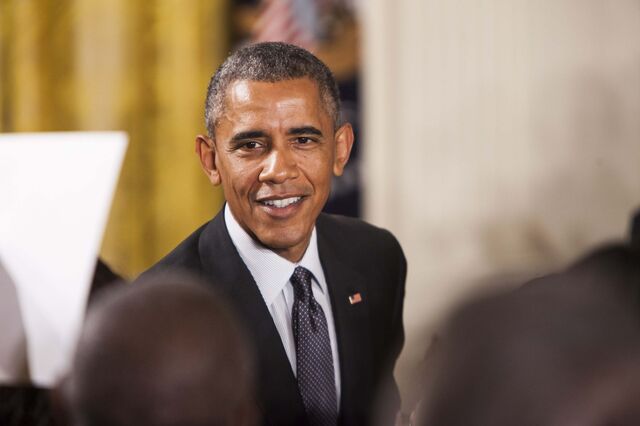 U.S. President Barack Obama said the NFL may have to change its rules in the wake of the "deflategate" controversy so that referees rather than teams handle balls before they are used in games.
Obama said in an interview on NBC before Sunday night's Super Bowl that he doesn't think under-inflated footballs changed the outcome of the Jan. 18 playoff game between the New England Patriots and the Indianapolis Colts.
"The Patriots were going to beat the Colts regardless of what the footballs looked like," Obama said.
The Patriots beat the Colts 45-7 for a berth to play the Seattle Seahawks in the National Football League's championship game.
The controversy over whether the Patriots used footballs with lower than regulation air-pressure -- which has become known as deflategate -- is the subject of an NFL investigation.
Asked if he believed deflating footballs to a lower pressure than permitted by NFL rules amounted to cheating, Obama said, "If you break the rules, then you break the rules."
Obama sits annually for an interview with the network broadcasting the NFL championship. This year, the game is being played on the eve of the release of his spending blueprint for fiscal year 2016.
The president said he'll keep pressing his economic ideas even in the face of opposition from Republicans, who hold majorities in the House and Senate.
"When I tell the American people very clearly what direction I think the country should go in, sometimes people change their minds, and even Republicans occasionally start agreeing with me, although sometimes a little bit later than I would like," he said.
Before it's here, it's on the Bloomberg Terminal.
LEARN MORE