When Political Frenemies Meet
Is it awkward? Or just business as usual?
by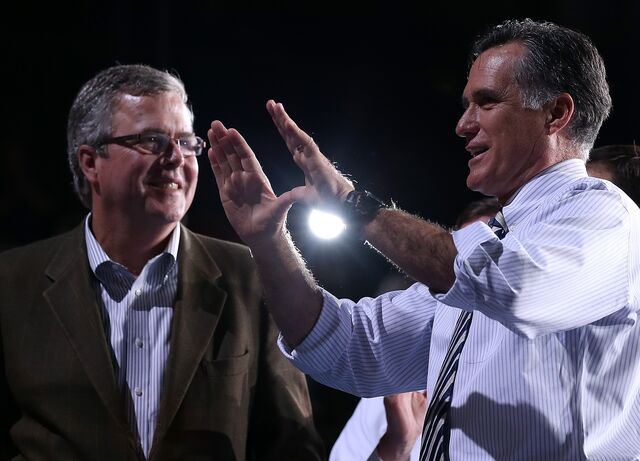 Chelsea Clinton and Marc Mezvinsky are slated to lunch with Mitt and Ann Romney this Friday, which could get a little awkward given that the former Massachusetts governor recently accused Hillary Clinton of  having "cluelessly pressed the reset button on Russia." 
Potential rivals, as well as members of their respective families, have a way of running into each other, sometimes on purpose and sometimes by happenstance. Hillary Clinton and Jeb Bush, for example, have been seen together at two events in the last year or so. These two are connected by a family friendship, sort of like rival prom queen contenders whose mothers are best friends. 
In March of 2014, Clinton spoke at a conference Bush had organized, though they did not stand on stage together. She did praise him, though, saying he "really focused on education during his time as governor in Florida, and who has continued that work with passion and dedication in the years since."
Prior to that, in 2013, they did share the stage at an awards ceremony in Philadelphia. Of his possible 2016 opponent, who received an award that night, Bush said, "We recognize the commitment of someone who has devoted her life to public service." 
Clinton reciprocated and noted the warm relationship between their families, saying, "Today, Jeb and I are not just renewing an American tradition of bipartisanship, we're keeping up a family tradition as well." 
Clinton, New York's one-time Senator, has also had reason to run in to Republican New Jersey Governor Chris Christie. Both of theMee possible 2016 contenders were at the dedication of the National September 11 Memorial Museum in New York in March of 2014. 
Just like in high school, no place are frenemies more likely to converge than at a football game, and the playoff matchup between the Green Bay Packers and the Dallas Cowboys was a doozy. Christie was there to cheer on his beloved Cowboys, as were Wisconsin Republican Governor Scott Walker and Republican Representative Paul Ryan, though the former Romney running mate has said he won't seek the 2016 nomination. 
Then, of course, there are the times when frenemies meet up on purpose, perhaps to size each other up, or to keep up appearances. Bush and Romney recently met up in Utah, an appointments that was reportedly on the books before Romney made waves by saying he was looking into a third presidential run. 
Former Utah Governor Mike Leavitt, a friend of Romney's, told the New York Times he felt "very confident it was a gentlemanly conversation."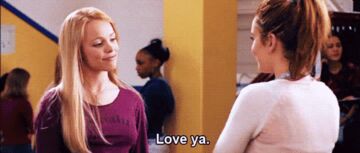 Before it's here, it's on the Bloomberg Terminal.
LEARN MORE