Romney: I'm Out
After a three-week flirtation, the 2012 nominee tells supporters that the third time is not the charm.
by and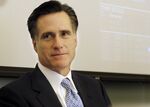 Mitt Romney announced to supporters Friday that he will not run for president, ending speculation that the party's 2012 nominee would attempt a third campaign after several weeks of very public flirtation.
"I've decided it is best to give other leaders in the party the opportunity to become our next nominee," Romney told supporters on a morning conference call. "One of our next generation of Republican leaders, one who may not be as well known as I am today, one who has not yet taken their message across the country, one who is just getting started, may well emerge as being better able to defeat the Democrat nominee. In fact, I expect and hope that to be the case."
The announcement is among the most significant developments in early jockeying for the 2016 presidential race, which has been underway in earnest since former Florida Governor Jeb Bush created a pair of fundraising committees last month. Romney's decision to stay out  helps clear the paths for Bush and New Jersey Governor Chris Christie, who both have ties to party fundraisers and activists who backed Romney in 2012.
It should also be a disappointment for supporters for Democrat Hillary Clinton, considered the clear front-runner for her party's nomination.
Clinton's supporters would have like to run against Romney, said Patrick Murray, director of the Monmouth University Polling Institute. For one, many potential Republican presidential candidates are talking about the need to present voters with a "fresh face" in 2016, an argument that Romney could  not have used against against Clinton.
"And you know the right is going to go after the establishment, but if you have multiple establishment candidates tearing at each other, that adds a wrinkly to the kind of mud being thrown," Murray said. "It would have been helpful mud for Clinton to use in the general election."
The announcement came just three weeks after Romney told a small group of bundlers in New York that he was considering another run. Family members—including his wife, Ann, and son, Tagg—along with longtime backers, had encouraged the former Massachusetts Governor to jump into the race after polling showed him leading the Republican pack. A Netflix documentary about the family's previous presidential bid had also helped rehabilitate Romney's image by showing the more compassionate, family-oriented side of the private equity titan—giving his champions hope that the public could connect with him in a different way. He spent the last few weeks trying to rally support from former donors, allies, and staff. In calls, he vowed to strike a different tone by focusing his campaign on poverty, middle class mobility, and foreign policy.
But Romney's aspirations were met with disdain by many in the party establishment, who feared Romney's weakness with Latinos and penchant for gaffes would doom them to electoral failure. His donors began committing to other candidates, like Bush and Christie. This week he lost one of his key aides, Dave Kochel, who announced he'd be working for Bush.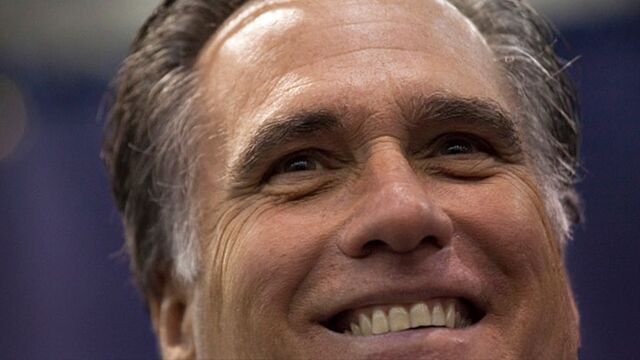 On Friday, Romney encouraged his backers to help other candidates, who will benefit from the staff, money, and support freed up by his decision. "I've been asked, and will certainly be asked again if there are any circumstances whatsoever that might develop that could change my mind," he said. "That seems unlikely."
Romney's exit provides clarity for the center of the party's big donors and money-raisers who are hoping to hitch their wallets to the Republican candidate they believe will be best poised to win a general election.  
Dirk Van Dongen, a Republican fundraiser in Washington who backs Bush, called Friday a "good and simplifying day for Jeb Bush." Van Dongen praised Romney for making his decision early. 
"This strongly benefits Jeb," he said. "A number of folks I have talked to over the past few weeks about raising money for Jeb told me they needed to wait for Romney to make up his mind. Now that they're free, they'll presumably come over to Jeb."
Bush applauded Romney on social media, saying the fellow former governor is "a patriot."
"Though I'm sure today's decision was not easy, I know that Mitt Romney will never stop advocating for renewing America's promise through upward mobility, encouraging free enterprise and strengthening our national defense," Bush posted on Facebook."I look forward to working with him to ensure all Americans have a chance to rise up.
Christie will also see bottom-line benefits from Romney's departure. "Take me as an example," said Virginia presidential fundraiser Bobbie Kilberg, who had just gotten off the Romney calls on Friday. "If Mitt had run, my deep friendship and loyalty to him would have been determinate. Now that he's out, my husband and I are free to back Chris."
She said the past few months had been difficult for the many donors in her shoes—people who have emotional ties to Romney but are eager for a fresh face. Aides to both Christie and Bush, she said, will spend the weekend combing through the long list of donors who they had assumed would be a lock for Romney.
U.S. Senator Rand Paul of Kentucky, who criticized Romney on Sunday during a forum in California, saying the former nominee couldn't connect with voters, posted on Twitter that he and his family "deeply respect" Romney's public service.
-Michael C. Bender contributed to this report.
Before it's here, it's on the Bloomberg Terminal.
LEARN MORE