How Keystone Review Undercut Obama's Climate Policies
Critics say an outsourced government analysis of Keystone wishes away the environmental risks.
by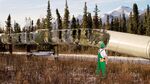 Ranchers arrested for trespassing on their own property. Preachers moonlighting as land agents. Billionaire activists hiring former Navy SEALs to conduct mock terror attacks. Given the farcical turns the fight over Keystone XL has taken, it's only fitting that the pipeline has reemerged as a top priority for the new Republican Congress when the issues it was supposed to fix—weak job creation, energy insecurity, pain at the pump—are far less pressing than when Keystone was proposed.
The pipeline, now expected to cost about $8 billion, would carry heavy crude oil from the tar sands of Alberta to Nebraska, where it would link up with existing networks. Because it would cross the U.S.-Canada border, it's ultimately up to President Obama to decide whether it will be completed. That hasn't stopped the House of Representatives from voting to authorize construction three times in the past six months. On Jan. 20 the Senate began voting on amendments to its own pro-Keystone bill, which is expected to pass with Democratic support.
The White House has said the president will veto the bill on procedural grounds. Fourteen agencies, including the U.S. Environmental Protection Agency and Army Corps of Engineers, have until Feb. 2 to submit their input on the project. Obama hasn't said whether he's for or against building Keystone. In his State of the Union address he made a single reference to the project, in connection with a plea for more investment in infrastructure: "Let's set our sights higher than a single oil pipeline."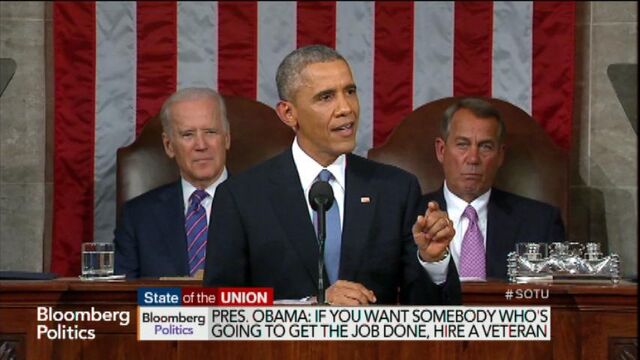 The political theater on Capitol Hill has obscured a simmering controversy over the administration's review process. In 2012 the U.S. Department of State engaged Environmental Resources Management (ERM), a U.K.-based consulting firm, to assess the safety and viability of the project and establish whether it met Obama's condition that the line would "not significantly exacerbate the problem of carbon pollution." ERM has previously worked for TransCanada, the Calgary-based company that applied to lay the pipe. In an 11-volume Final Supplemental Environmental Impact Statement [pdf] released in January 2014, ERM and its subcontractors concluded that Keystone would have only a modest impact on carbon emissions—suggesting it met Obama's criteria. Both inside the administration and among Keystone's Republican cheerleaders, that finding is now treated as a given.
ERM, which bills itself as the "world's leading sustainability consultancy," is headquartered in London and has 4,600 employees in 40 countries. Its clients have included roughly half the global Fortune 500, and it's been retained by the Chinese companies seeking to build a $50 billion canal bisecting Nicaragua. The company makes most of its money helping clients comply with regulations, deal with wary neighbors, and buff their images. (ERM directed queries to State, which declined to make anyone available to comment on the record.)
The less-than-flattering term of art for ERM's work is greenwashing. "What ERM has produced on Keystone is this myth that TransCanada and tar sands producers can develop the world's biggest, dirtiest source of oil, and it'll magically turn out to be a low-pollution exercise," says clean-energy advocate Mike Casey. He has been a spokesman for billionaire Tom Steyer, who funded an anti-Keystone super PAC in 2014.

ERM detractors such as Casey say the company—and State—got several key assumptions wrong in their report. One is that tar sands crude will come out of the ground with or without Keystone XL. In coming to that conclusion, ERM assumed the price of oil would remain above $75 a barrel. As of Jan. 21, oil is trading at $48 a barrel. At that level, and with no Keystone pipeline, the cost of transporting tar sands oil south makes production unprofitable, and drilling activity declines.
Royal Dutch Shell and France's Total put new Alberta mines on hold in 2014. In September, Norway's Statoil stopped production at its Corner Mine in Alberta, citing a lack of pipeline capacity. In January, Canadian players Cenovus Energy and MEG Energy announced deferrals of projects. With Keystone, those companies might have continued to expand operations. "More carrying capacity would lead to more production," says Mark Lewis, senior energy analyst for Kepler Cheuvreux, a financial analysis company in Paris. "That's not something anyone in the industry really disputes." (The State report does note that lower prices could slow production.) 
Rail was forecast to carry what the Keystone XL hasn't, but that hasn't worked out well, either, says Anthony Swift, an attorney for the Natural Resources Defense Council. A rail terminal built for tar sands at Bruderheim (near Edmonton) is moving less than 10 percent of the crude predicted in the State Department report. Southern Pacific Resources, the first tar sands company to sign a long-term contract to ship tar sands oil to the Gulf saw all its share value wiped out in the last year and sought creditor protection from an Alberta court on Jan. 21.
Some researchers also question the report's assumption that every barrel of Canadian tar sands oil that enters the market via Keystone displaces a barrel from another source. In other words, crude coming to market through Keystone would have no net effect on global supply or consumption, and therefore no impact on emissions. The State Department "doesn't elaborate further on whether or why changes to oil sands supply would displace other supply one-for-one," says Peter Erickson, senior scientist for the Stockholm Environment Institute, an independent global research group affiliated with Tufts University. "It's not a flawed model, but it's simplistic," he adds, "and it's not at all what's been happening lately." In fact, as shale oil has flooded the U.S., OPEC producers have shown they're more than willing to keep pumping to protect share, even when prices fall. (The ERM subcontractor, EnSys, who developed the one-to-one scenario in the State report, found that changes to North American supply would affect global supply and demand in a more recent paper for the American Petroleum Institute.) More oil from Alberta doesn't necessarily mean less from elsewhere, and therefore may raise supply, consumption, and emissions totals.
In September, Erickson and his colleague Michael Lazarus published their own Keystone analysis in the journal Nature Climate Change. They estimated Keystone XL would cause an annual bump in greenhouse gas emissions of more than 100 million metric tons of carbon dioxide equivalent—a measure that includes gases like methane. That's more than three times the ERM estimate and enough to negate emission reductions from anti-climate change policies, including the new standards on power plants that Obama has made a priority.
The State Department review process has a built-in conflict of interest, because contractors like ERM are paid for by the applicant—in this case, TransCanada, ERM's former client. "The only other option is for taxpayers to pay for these things, and that's not really reasonable," says Doug Hayes, an attorney with the Sierra Club. "ERM doesn't just have ties to TransCanada, but relationships with something like 12 companies that stand to benefit from the Keystone and tar sands development." The State Department's inspector general said in February 2014 that State's choice of ERM to work on the Keystone report didn't violate federal conflict of interest rules.
The White House issued new draft guidance on Dec. 18 for evaluating the greenhouse gas implications of future federal projects. The guidelines stipulate that government analysis include "downstream" emissions associated with the combustion of new fossil fuel supplies—the very sort ERM discounted in its State Department report.
This article appeared in the January 26-February 1, 2015 issue of Businessweek.
Before it's here, it's on the Bloomberg Terminal.
LEARN MORE