Because America Needs Him: The Return of Chris McDaniel
The unsinkable Mississippi conservative launches a PAC.
by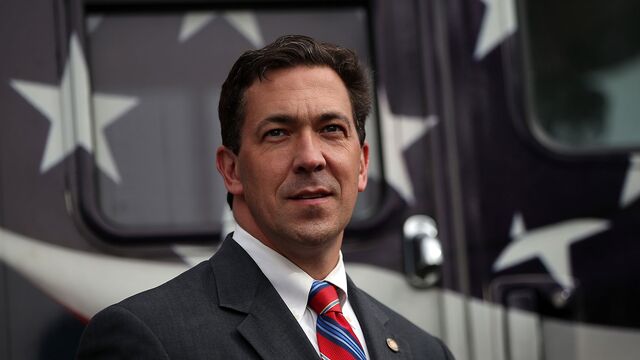 It says something about the political antenna and fortunes of Chris McDaniel that the Mississippi state senator announced his next plans in an interview with Breitbart.com. Matt Boyle, the roving correspondent who covered McDaniel's 2014 U.S. Senate bid closer than most, talked to the Republican about his nebulous plans for a comeback. After nearly beating Senator Thad Cochran in a primary, after narrowly losing to Cochran in a runoff joined by Democratic voters, after suing to challenge the legitimacy of that election, McDaniel has launched a PAC called the United Conservatives Fund. In his press materials, in his own talk with Boyle, McDaniel emphasizes that he and his allies are girded for revenge against the Republican establishment.
"They recognize that on the night of June the 24th, we received right at about 60 percent of the Republican vote," McDaniel told Boyle, referring to the 2014 runoff. "They understand that the numbers are with us. The people are with us. The hardworking Mississippians are with us. It's worrisome to them. Keep in mind, June 24 was essentially a wake up call. It was our birthday, essentially, for the United Conservatives Fund. There's no justification whatsoever for race-baiting the way they did. There's no justification for party-raiding, like they did. None. They know that—they know they had to win using two despicable mechanisms."
McDaniel is launching the PAC with a five-stop statewide tour next week. He has no events scheduled for Wednesday–the day Mitt Romney will be speaking at Mississippi State University. Romney's Mississippi-born strategist, Stuart Stevens, had played a key role in Cochran's win, but McDaniel spokesman Keith Plunkett urged against reading any meaning into the schedule.
"We typically don't schedule events for Wednesday because it's a night that a lot of people are in church," said Plunkett.
According to Plunkett, McDaniel had not ruled out runs this year for state attorney general or lieutenant governor. The PAC could help with that; it would also help back conservative candidates, "whether in the primary or in the general election."
That could mean buys against the many legislators who backed Cochran over McDaniel, couldn't it?
"No one is above a challenge from conservatives," said Plunkett.
More would be known after McDaniel hit the trail; for now, Plunkett could only confirm that money given to the United Conservatives Fund would not be rolled into payments for legal bills for the runoff lawsuit. "It's a totally separate thing."
Rob Engstrom, the political director of the U.S. Chamber of Commerce who helped defeat McDaniel in 2014, has since taken a leave of absence to help organize Jeb Bush's presidential bid. Reached on Friday, he called McDaniel "a professor in search of a class."
"Have podium, will travel," said Engstrom.
Before it's here, it's on the Bloomberg Terminal.
LEARN MORE