Haley Barbour Zings Romney: 'You Don't Learn Much From the Second Kick of a Mule'
The former Mississippi governor shares his thoughts on Romney running for the White House again.
by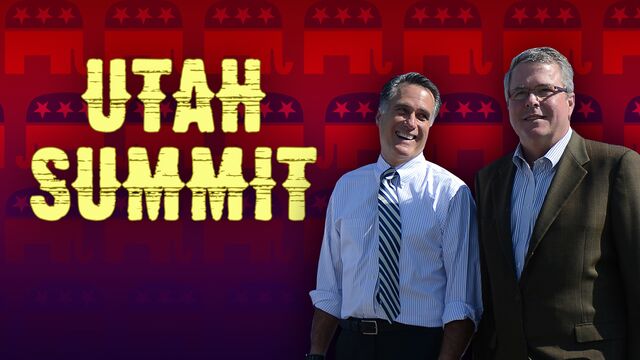 Former Mississippi governor Haley Barbour has a bit of folksy wisdom to share with Republican voters when it comes to the possibility of Mitt Romney making another run for the White House. 
"My grand-daddy used to say you don't learn much from the second kick of a mule," Barbour, who now heads up the BGR Group lobbying firm, told "With All Due Respect" hosts Mark Halperin and John Heilemann on Thursday. 
Barbour's remark came at the end of a telling exchange that made clear that he, like many in the party, is less than enthusiastic about the prospect of a third Romney candidacy. 
"For Republicans who want him to run, what are they thinking?" Heilemann asked. 
"I can't answer that, just because I am not privy to those conversations," Barbour, who is considered a keen observer of the GOP field, responded. 
"What would you say is the rationale to a Romney candidacy?" Halperin followed. 
"I'm not privy to that either," Barbour said. 
"Well can you make one up?" Halperin pressed. "I've heard you talk about Jeb Bush and Chris Christie, I'm pretty confident you could come up with what their rationale would be. What would Mitt Romney's be?" 
"Look, Mitt Romney would have made a great president. He would have been an enormous improvement over Barack Obama and many, many Republicans thought he was going to win... "
"Governor, with all due respect, what would the rationale be this time?" Halperin pressed. 
"Well," Barbour ventured, "you've got a very large field, maybe somebody thinks that in such a large field that somebody who has run a couple of times before starts off with some innate advantage. I don't see that. But, again, it's a decision for Mitt to make."
Barbour also said that, just as in 2012, the prospective 2016 field is shaping up to have no clear frontrunner. 
"I don't think you can claim there's going to be a frontrunner when you look at this field. There are a bunch of people here that start off with a real basis of support from which they can grow." 
Apparently for Romney, who Barbour described as a good friend, that base does not include the former Mississippi governor. 
Before it's here, it's on the Bloomberg Terminal.
LEARN MORE