Progressives Delight in Obama's Warren-esque State of the Union
President Barack Obama embraced his inner populist during his address Tuesday night, and sounded a lot like Senator Elizabeth Warren.
by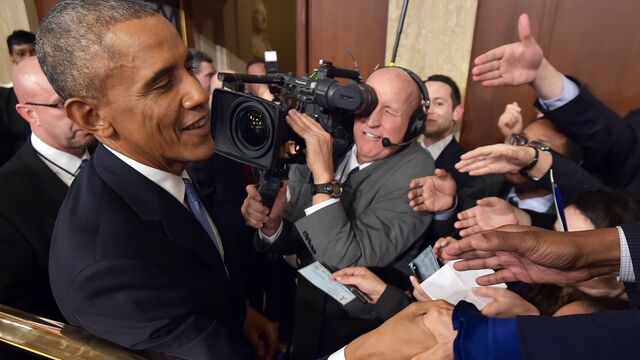 While the right was put off by President Barack Obama's "I won both of them" burn during his State of the Union address Tuesday night, progressive Democrats were excited by the president's populism.
Not all were convinced—on MSNBC Wednesday, Senator Bernie Sanders, a Vermont independent, criticized the administration's stance on international trade deals—but the Senator Elizabeth Warren wing of the party gave Obama high marks for attacking a "rigged" system and promoting fairness for the 99 percent. 
Warren herself tweeted and retweeted parts of Obama's speech that sounded like things she would say—"This country does best when everyone gets their fair shot," "lobbyists have rigged the tax code," etc.—and called the speech "great." 
In an essay for the Huffington Post, MoveOn.org Washington director Ben Wikler argued that Obama's speech was a win for Warren as well. 
President Obama's 2015 State of the Union address reminded many of us exactly why we'd worked so hard to elect and re-elect the guy: He's on our side.

And by "our," I mean the 99 percent of Americans who would be better off if our economic system weren't rigged by the other one percent. 
The president also had the support of two key New York progressives—New York City Mayor Bill de Blasio and Zephyr Teachout, a Fordham law professor who launched a longshot challenge to Governor Andrew Cuomo from the left last fall.
During an interview on "With All Due Respect," Teachout said it was "very much an Elizabeth Warren speech. It actually sounded like Elizabeth Warren," from the emphasis on fairness to his use of the word "rigged."
"I think that's really exciting," she said, "and I think a lot of people are really hungry for that."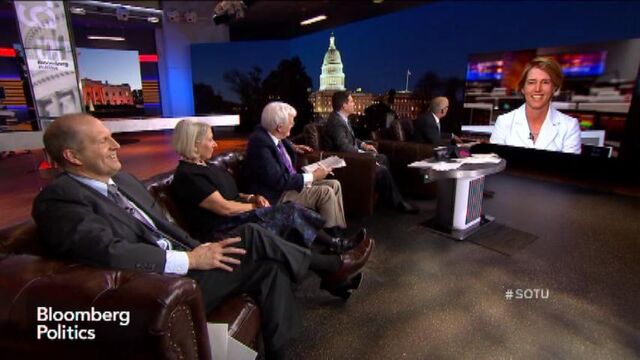 De Blasio tweeted that he was "gratified" to see Obama support paid sick leave (New York City paid sick leave was one of de Blasio's first achievements as mayor) and thanked him for being a champion of the middle class. 
He was still tweeting about the speech Wednesday morning.
The mayor's office also e-mailed out a statement Tuesday night supporting the speech, which he argued "laid out [Obama's] clearest vision yet for how the United States must tackle the greatest challenge of out time—income inequality," according to Gotham Gazette, a New York politics and policy site. "[T]he time to act and to defeat this challenge is now." 
Before it's here, it's on the Bloomberg Terminal.
LEARN MORE