Post-SOTU, Democrats Rebrand the Republicans—As Europeans
The power of economic trolling.
by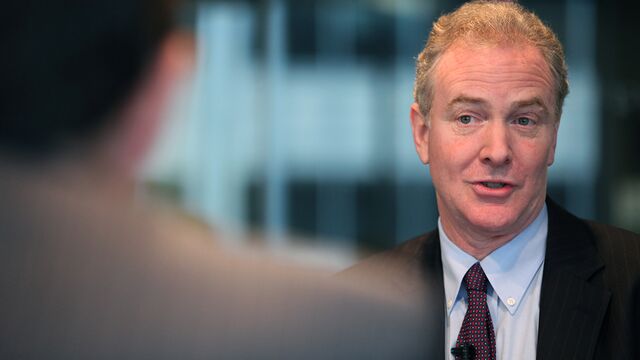 South Carolina Representative Mark Sanford liked the zinger so much that he wrote it down. "Toward the end of the State of the Union," said Sanford, "a Republican colleague, who will remain unnamed, turned to me and said something that I wanted to remember." The congressman flipped over a few scraps of paper until he found the line. "Here it is: 'He isn't hiding socialism anymore.'"
Sanford, who won a post-scandal comeback race in 2013 and faced no opponent in 2014, could speak freely. But it wasn't like his colleagues disagreed. The 2015 State of the Union was the first that President Barack Obama simply described as "strong." The president deployed this year's choice buzzphrase, "middle-class economics," six times.* He used it to tee up family sick leave ("we're the only advanced country on Earth that doesn't guarantee paid sick leave"), pay equity, a new child tax credit, and free community college "so that two years of college becomes as free and universal in America as high school is today."
Republicans applauded for almost none of that; at the goading of New York Senator Kirsten Gillibrand, just the Republicans around her applauded. Plenty of Republicans had prepared for the new Congress by rolling out wonk-friendly economic plans. Utah Senator Mike Lee had just delivered his umpteenth speech on "pro-family" tax reform. He responded to the president as if he was trying to copy the homework.
"I appreciate that he finally acknowledges that the middle class is being squeezed," said Lee in a statement.
Republicans really wanted to enter 2015 as the party that recognized this—"America's Congress," fighting a president who didn't appreciate the middle-class plight. Right before the 2014 elections, Republicans had even piled on Vice President Joe Biden for saying that "the middle class is getting killed." This year, advocates for likely 2016 Republican presidential candidates had started to describe economic inequality as a Democratic malady, wresting the issue from the traditional party of the poor.
"The upper income levels are doing just fine under Obama," said Utah Representative Jason Chaffetz last week, when making the case for Mitt Romney to run for president in 2016. "If you look at the bottom 50 percent of America, their incomes aren't changing. This economy is still exceptionally difficult for them. Under Obama, ironically, the rich are getting richer. There's more income disparity under President Obama than there ever would have been under President Romney. That's the irony of this whole thing."
This argument made plenty of sense as recently as ... well, as last week. Voters did not seem to give the president credit for good macroeconomic numbers. Wages were flat. Then the president used the stagecraft of the State of the Union, and the boon of some good poll numbers, to reposition himself as the benefactor of the economy and enemy of inequality. He could goad Republicans into denouncing this as "socialism" and they'd fall for it.
In interviews after the speech, you could sense how irritating this was to conservatives. For a while, Maryland Democrat Chris Van Hollen—who spent four years as Paul Ryan's opposite on the House Budget Committee—was pinned down by a conservative reporter asking him to admit that Obama was a failure on middle-class, wage, and inequality issues.
Van Hollen quickly cited strong new economic data, which was still limited—average hourly earnings up 1.7 percent over last year—and attacked the Republicans. "As the president mentioned tonight, our economy is doing great compared to those in Europe," said Van Hollen. "And by the way, our Republican colleagues? The prescriptions they had for our economy were the same that the Europeans used. If we'd listened to our Republican colleagues, we'd have a European economy right now."
Republicans were left arguing that the president had wasted time on a political, credit-hogging speech. "At every stage, the president has made the decision to be the campaigner in chief," said Texas Senator Ted Cruz. "Everything is politics. Everything is partisan. Everything is warfare. Over and over again he favored veto, veto, veto of bipartisan legislation supported by a majority of the Congress." And he had, by referring offhand to the Keystone XL pipeline as "a single oil pipeline," before getting back to "middle-class economics."
*That was a sharp stick poked at the right. Republicans like Rick Santorum, a probable 2016 presidential candidate, have turned on the idea of a "middle class" as separate from a "working class," viewing it as divisive and slightly Marxist.
CORRECTION: In an earlier version of this story, Representative Mark Sanford should have been quoted as saying his Republican colleague would "remain unnamed."
Before it's here, it's on the Bloomberg Terminal.
LEARN MORE