How 2016 Republican Presidential Hopefuls Reacted to Obama's State of the Union Speech
The responses, some of which were delivered off the cuff, came quickly.
by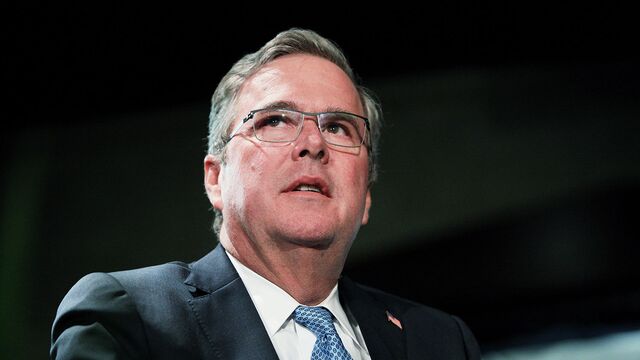 While the official Republican response to President Barack Obama's State of the Union address fell to freshman Iowa Senator Joni Ernst, the speech was a call to arms for the GOP politicians who hope to succeed him. 
Within moments after Obama concluded his speech, in some cases before Ernst had finished her own unenviable task of delivering the party's rebuttal, several of the potential Republican presidential candidates fired off their responses.
For some, Obama's remarks were simply more of what they had come to expect from the president. For others, his proposals signaled a swing even further to the left. Here's some of what the president's leading critics had to say. 
Jeb Bush
The former Florida governor was one of the last to respond, posting on Facebook an hour after the speech ended. 
"We need to create economic opportunity for every American, especially middle class families and those trying to rise out of poverty. While the sluggish recovery has been good for some, far too many people have been left behind. It's unfortunate President Obama wants to use the tax code to divide us—instead of proposing reforms to create economic opportunity for every American. We can do better," Bush wrote. "My friend Joni Ernst offered a great contrast, outlining a positive, conservative vision for reform. I hope President Obama will be mindful of the strong message American voters sent in November and will work with our new Congressional majority on achieving solutions we know have broad-based appeal."
Mitt Romney
On Twitter and Facebook, the 2012 nominee quickly voiced his displeasure with Obama's speech. 
"True to form, the President in his State of the Union speech is more interested in politics than in leadership. More intent on winning elections than on winning progress, he ignores the fact that the country has elected a Congress that favors smaller government and lower taxes. Rather than bridging the gap between the parties, he makes "bridge to nowhere" proposals. Disappointing. A missed opportunity to lead," Romney said in a statement posted on Facebook. "His tax proposal is a maze of new taxes and complexities. The best way to lower the tax burden on all American families is straightforward: lower rates and simplify the tax code."
Rand Paul
The Kentucky senator used video to try to introduce himself to the nation and explain his reason for a possible presidential run. 
Mike Huckabee
The former Arkansas governor decided not to put himself through the formality of watching Obama's actual speech before responding to it. 
"There are two things certain about the Obama administration—debt and taxes. I'm not surprised that in this State of the Union address, President Obama will introduce another plan for more taxes," Huckabee said in a news release put out three hours before the president addressed the nation. "After growing our national debt by $7.5 trillion dollars since taking office, it's ridiculous for the president to propose $320 billion dollars in new taxes." 
Carly Fiorina
Appearing on Bloomberg Politics' televised coverage of the speech, the former Hewlett-Packard CEO applauded Obama's delivery, but took issue with the substance behind it. 
Bobby Jindal
Louisiana's governor, no stranger to State of the Union responses, also had a take before the speech even began. But his tweet had an unfortunate grammatical error, making Jindal the author of another #SOTU response that was memorable for the wrong reasons.
Ted Cruz
The Texas senator required a couple takes to properly get his message out, and ended up posting a video on YouTube that captured him mangling his words and starting his address over. Later, that video was removed and an edited version substituted on Facebook. 
CORRECTION: An earlier version of this story misspelled Senator Joni Ernst's first name.
Before it's here, it's on the Bloomberg Terminal.
LEARN MORE