Obama Enjoys 50% Approval Rating Heading Into State of the Union
For the first time since 2013, half of people think the president's doing a good job in the Washington Post/ABC News poll.
by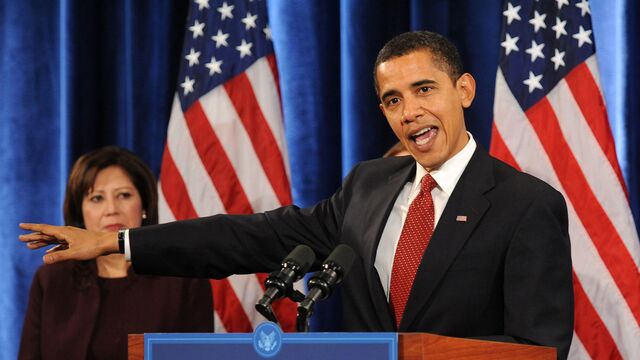 Republicans may control both houses of Congress, but President Obama will head into Tuesday's State of the Union address knowing one thing: public opinion seems to be turning in his favor.
In a Washington Post-ABC News poll released today, he scored a 50 percent job approval rating, his highest for this poll since 2013 and a nine-point jump since December. It's also a seven-point boost from October, right before Republicans took the majority of the Senate for control of Congress. 
The reason? Those polled also reported more positive views of the economy, no doubt tied to low gas prices and improving consumer confidence. 
While Obama may be bouncing back, a whopping ninety-one percent of those polled said they believe government dysfunction is a problem. That's combining those who think it's a major issue (about two-thirds) and those who think it's a problem but not a huge one (about a quarter). 
Gallup's daily approval rating for the president was 46 percent Monday, also on the rise from late 2013. 
The Post reached  1,003  people by phone between Jan. 12 and Jan. 15. The margin of error was plus or minus 3.5 points. 
Before it's here, it's on the Bloomberg Terminal.
LEARN MORE