American Sniper, the Official Oscar Nominee of the Culture Wars
Conservatives embrace the new Clint Eastwood film.
by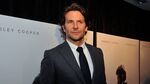 On Jan. 15, when the much-debated (and very good) Selma earned only two Oscar nominations, some of the movie's boosters contrasted it with the surprising recognition of American Sniper. "Even without tallying up its rank mendacity," wrote Alyssa Rosenberg in the Washington Post, "which makes Ava DuVernay's creative liberties in Selma look positively picayune, American Sniper is just such an utterly mediocre movie."
The next day, American Sniper finally got its wide release. Two days later, it had become the highest-grossing picture of the 2015 Oscar class. It may crack $100 million this weekend. It's likely to pass Gran Torino (yes, Gran Torino) as Clint Eastwood's (non-inflation adjusted) most successful movie. The film industry, given to a little self-congratulation, was astounded.
Conservatives were not. Since the movie's rollout, they've generally embraced American Sniper as proof that the heart of the country wants to see heroic stories about the country's long wars. Fox News had covered the run-up to the film by "exposing" how the Coalition to Stop Gun Violence had "trashed" the titular sniper, the late Chris Kyle. (The Coalition had put up a Facebook post that called the movie an "interesting project," and some of the comments on the post were crude.) Move America Forward, which just six months ago was embroiled in a scandal over exploiting veterans' stories to raise money for conservative consultants, sent an appeal to donors to support the movie.
If you make a donation of $100 or more right now, we will send you a gift certificate to go see American Sniper in theaters. With one donation you can help out our troops who really need your support, as well as treat yourself to a great Pro-Troop Movie Night!

This movie hits home personally for MAF's own Debbie Lee, because she knew Christ (sic) Kyle in life, he was one of her adopted boys. Chirs (sic, again) Kyle was a Navy SEAL and he served on SEAL Team Three, which is the team her son Marc Alan Lee was deployed with when he was killed in Ramadi, Iraq on August 2nd, 2006.
And that was before most people saw the movie. As screenings have sold out, conservative media has manned barricades against liberals who have attacked the movie or the idea of lionizing Kyle, who was killed in 2013 by a troubled soldier he'd taken to a gun range. The data points include journalist Max Blumenthal's mockery of the movie ("The whole film's appeal seems to derive from the latent racism that led America into Iraq"), Michael Moore's subtweet that "snipers aren't heroes," and December's free speech hero Seth Rogen's comment that "American Sniper kind of reminds me of the movie that's showing in the third act of Inglorious Basterds." (That would be Nation's Pride, a fictional slice of propaganda about a Nazi sniper who holds a tower against an American assault.)
As the weekend ended, the backlash could be more generally applied to "Hollywood." In a story for the Wrap, which was shared more than 35,000 times on Facebook by Monday morning, reporter Steve Pond quoted anonymous members of the Oscar voting pool who wondered if Kyle had been a "sociopath" and the movie was dangerous. "Multiple Academy members told the Wrap that they had been passing around a recent article by Dennis Jett in the New Republic that attacks the film for making a hero out of Kyle," wrote Pond.
That article? Jett, a Penn State professor, wrote eight short and partially uninformed paragraphs about the movie. It took him until paragraph five to admit that he had not seen the movie and was basing his review on the trailer and Kyle's book, which revealed that "his only regret is that he didn't kill more." Jett's slapdash article became instantly notorious on the right, and overshadowed similar pieces that argued–in vain–for moviegoers not to embrace the movie.
The irony was that the movie's makers and stars didn't think they were making a gift to pro-war conservatives. The film's D.C. premiere was attended by Vice President Joe Biden, who often ends speeches with "God bless our troops." In an interview with Asawin Suebsaeng, Bradley Cooper rejected any political read on the movie, or even the idea that it made a normative argument about entering Iraq in 2003.
But the political culture's read on the movie isn't really up to Cooper. If last week's debate was whether the Academy was too white to reward Selma, this week's is whether liberal Hollywood will reject a war movie that most Americans actually want to see.
"God, family and country are box office bonanzas," wrote John Nolte at Breitbart.com. "Race-hoaxes are box office embarrassments."
Before it's here, it's on the Bloomberg Terminal.
LEARN MORE