The Republican Congress Can Save Obamacare. Will It?
The tug of war between nihilism and reform.
by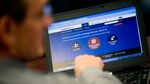 In March, the Supreme Court will hear King v. Burwell, and decide whether the people who live in states that did not set up their own health care exchanges are eligible for Affordable Care Act subsidies. There's no small amount of hope, on the right, that the Court takes this chance to make the ACA unworkable by making it basically unaffordable. Yet as Abby Goodnough reported last week, the chance to wreck the ACA by wrecking a million or so health plans is not as politically attractive to the GOP as, say, repealing the whole law. Republicans run 31 states. Only nine states have waded into the subsidies fight.
The risk, according to doubters, is that a decision to end subsidies because of a few sentences in the ACA would backfire terribly on the GOP. Voters, suddenly impoverished, would blame the conservatives who brought the lawsuit, and demand that the Republicans who run the Congress and most states either fix the federal law or patch up exchanges. 
The plan from that first group, congressional Republicans, is wholly a mystery. At this week's retreat in Hershey, several GOP leaders were asked if the Congress would respond to the lawsuit by passing a language fix, a rote reaction to many less-politicized laws.
"We're continuously planning for King v. Burwell," said Wisconsin Rep. Paul Ryan, now the chairman of the tax-writing Ways and Means Committee. "We're working with all the other committees of jurisdiction to do that. That's something that there's an ongoing conversation about."
Did Ryan worry that Republicans would look too gleeful if the court knocked out subsidies? "I think Obamacare's a terrible law," responded the congressman. "I think it's a law that's going to collapse under its own weight. And I think it's beyond repair."
California Rep. Kevin McCarthy, the party's House majority leader, was just as opaque. "We've got a court case," he said. The King case is going to come in June. We should be prepared for any direction that decision goes."
And if it struck down subsidies? "We haven't had a final decision yet, but we want to use it for the best ability to move the country forward," said McCarthy.
Texas Sen. John Cornyn, the Senate majority whip, handled a question about the GOP's repeal plans by pointing back to King. As far as the ACA went, "we don't know how much is going to be left after the King v. Burwell case."
These didn't sound like Republicans raring up to fix the law. They had something else in common: They were hearing from Avik Roy, the editor of Forbes's website and a far-sighted conservative health care wonk. The day before the conference, Roy published a column based on his own plan, Transcending Obamacare, and warning against anyone who thought it was enough to let the court kill subsidies.
Congress could pass a bill that gives states two options: (1) setting up their own exchanges as specified under Obamacare; or (2) setting up liberalized insurance marketplaces like those described in Transcending Obamacare.

States could decide which of those options they preferred, and gain access to federal tax credits in either instance. Blue states could try the high-cost, mandate-regulate approach, and red states could try the market-based one. Congress could create a transitional period, through the end of this year, so that those currently receiving Obamacare subsidies are protected against disruption.
In a short interview, Roy didn't discuss what he told Republicans or what they heard. He just noted that many conservatives -- himself included -- looked ahead to 2012's anti-ACA lawsuit with high expectation that the mandate, the underpinning of the new health care system, would be struck down. It wasn't. Enthusiasm needed to be duly curbed.
Before it's here, it's on the Bloomberg Terminal.
LEARN MORE