Utah Attorney General Raps, Does War Dance, Impersonates Elvis
The Republican amazes "With All Due Respect" host Mark Halperin with his mad skills.
by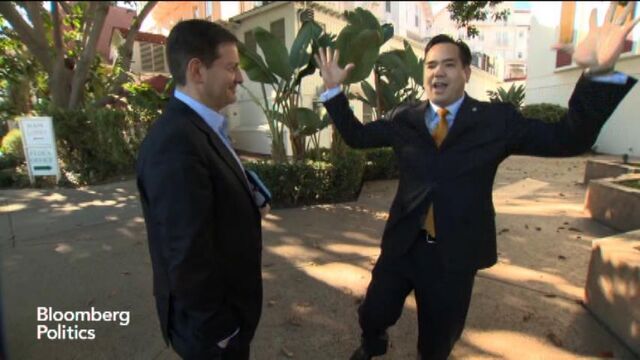 Sean Reyes is not your average, dime-a-dozen, sucka MC. In a remarkable interview with "All Due Respect" host Mark Halperin, Utah's Republican Attorney General delivered an astonishing impromptu performance that merged rap, a Maori war dance, and a lilting impersonation of Elvis singing "Love Me Tender." 
Reyes, who is considered a rising GOP star, was appointed by Utah's Attorney General by Governor Gary Herbert after John Swallow abruptly resigned from office in 2013. The following year, Reyes was elected to serve out the remainder of Swallow's term.  
During his time in office, Reyes himself participated in an undercover sting operation in Colombia that resulted in the arrest of underage sex traffickers. 
"There were 54 girls ranging in age from 10 to 16 and they were expecting to have sex with all these Americans who came," Reyes, who posed as a security guard in the operation, told FOX 13.
While Reyes has made fighting human trafficking a top priority for his office, he has also vigorously defended Utah's ban on gay marriage, which was struck down by a federal judge in December. 
Before it's here, it's on the Bloomberg Terminal.
LEARN MORE