The Silly Intersection of Mike Huckabee, Beyoncé, Ted Nugent, and the Obamas
The former Arkansas governor criticized the first family over musical tastes, but his own is not so wholesome.
Max Lockie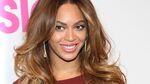 Last Friday, People magazine published an excerpt from Mike Huckabee's 10th book, God, Guns, Grits and Gravy in which the departed Fox News host and former Arkansas governor took a swipe at the first lady, referencing President Barack Obama's admission that his wife and daughters "are in their Beyoncé world."
Huckabee writes:
"How can [Michelle Obama] let their brains ingest obnoxious and toxic mental poison in the form of song lyrics?"
On Tuesday, Huckabee doubled down, telling People that he doesn't understand how the Obamas can be "excellent and exemplary parents in many ways," but so lacking in others. 
"They don't see anything that might not be suitable for either a preteen or a teen in some of the lyrical content and choreography of Beyoncé, who has sort of a regular key to the door," Huckabee added.  
Huckabee knows from lyrical content, having formed a special friendship with Ted Nugent, who Huckabee described on the highest rated episode of his recently discontinued TV show as "an outspoken rocker, a political commentator, a patriot, and a friend."
He might add recurring problem to that list. From draft-dodging to singing an ode to comely 13-year-old girls  to dropping n-bombs and supporting apartheid, The Nuge is no stranger to "obnoxious and toxic mental poison," and apparently that's just fine with the governor.  
In fact, Huckabee saw fit to sit in on bass with Nugent as the Motor City Madman performed one of his biggest hits, "Cat Scratch Fever," a song whose lyrics might also be described as less optimal for young brains. 
Well, the first time that I got it I was just ten years old 

I got it from some kitty next door 

An' I went to see the doctor and he gave me the cure 

I think I got it some more 

Well, I make the pussy purr with the stroke of my hand

They know they gettin' it from me

They know just where to go when they need their lovin' man

They know I'm doin' it for free.
Before it's here, it's on the Bloomberg Terminal.
LEARN MORE