Was Paul Ryan's Beard a Tell He Wouldn't Run?
As far as we could find, the last person who regularly wore facial hair to get a major party nod was Dewey.
by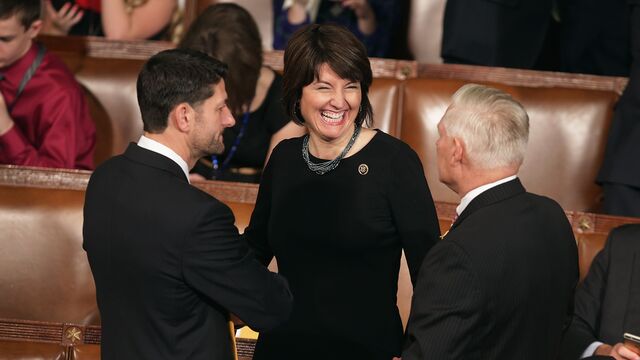 The news on Monday was all about Wisconsin Representative Paul Ryan's announcement that he won't run for president in 2016. But the headlines on Tuesday say the Republican's un-presidential tonsorial stylings—that is, his beard—could have told us that days ago.
"The Beard Was a Clue," the New York Times declared on Tuesday morning, pointing out that facial hair "is not a campaign accessory typically worn by your modern presidential candidate."
The Washington Examiner's David Drucker called it way back on Jan. 6, tweeting, "Prez candidates don't grow beards" when Ryan returned for the 114th Congress already scruffy.
The Washington Post recently shared its scandalized coverage of congressional beards way back in 1922.
They have a point: As far as we could find, the last person who regularly wore facial hair to get a major party nod was New York Governor Thomas E. Dewey, who lost to Truman in 1948, and even he only wore a mustache.
Times could be changing, though. Several media outlets, including the Hollywood Reporter, labeled 2015 the "year of the beard," with male celebrities like Liev Schreiber, Jared Leto, and Matthew McConaughey sporting facial hair at the Golden Globes. The Times said last year that the "Brooklyn beard" had gone "mainstream," citing as example No. 1 a beard worn in the White House—by then-press secretary Jay Carney.
Either way, the official line from Ryan's office is that the chairman of the powerful Ways and Means Committee and former vice presidential candidate grew the beard for hunting, then kept it as "a Green Bay Packer playoff beard."
A spokesman, Kevin Seifert, wrote in an e-mail that he expected the beard, which even has its own Twitter handle (@paulryansbeard), "to stay until the Packers win the Super Bowl!"
The Packers will face the reigning Super Bowl champs, the Seattle Seahawks, for the NFC Championship on Sunday.
Before it's here, it's on the Bloomberg Terminal.
LEARN MORE