Steyer Promises Decision on California Senate Bid Soon
The San Franciscan billionaire publicly mulls a run for outgoing Senator Barbara Boxer's seat.
by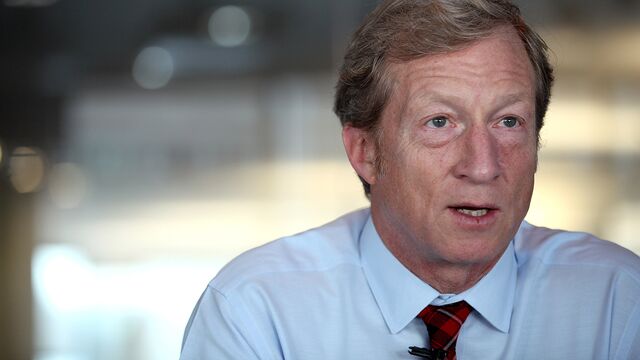 Last year's biggest political spender is edging closer to investing in himself.
Billionaire environmentalist Tom Steyer, who burned through about $74 million trying to help elect Democrats in 2014, said in an essay Tuesday that he would decide "soon" whether to run for the California Senate seat being vacated by Democrat Barbara Boxer in 2016.
His entry into the race would set up a high-stakes battle with state Attorney General Kamala Harris, another Democrat who told supporters on Tuesday that she will seek the seat.
What's weighing on Steyer's mind? "People rail that democracy has been subverted to powerful economic interests, that 'we the people' have been overlooked," he wrote in an essay for the Huffington Post. "Based on what I have seen over the last several years, I fear there's some truth in that charge, and that scares me—badly." 
He said he is being encouraged to run by his friends and colleagues. "One thing is clear—Washington needs to be shaken up and we need climate champions who will fight for the next generation."
Boxer's decision to retire uncorked two decades of bottled-up ambition for her job among California Democrats. Former Los Angeles Mayor Antonio Villaraigosa and Orange County Representative Loretta Sanchez have said they are also considering runs. Steyer wrote in his essay that "California Democrats are blessed to have a deep bench of talent."
A 57-year-old former hedge fund manager, Steyer has become a major political player on the issue of climate change by financing his own super-PAC, NextGen Climate Action Committee. Since July 2013, the super-PAC has been sounding the alarm on the Keystone XL pipeline and ridiculing Republicans who don't believe humans are a cause of climate change.
He has the bank account to compete: his net worth is $2.7 billion, according to the Bloomberg Billionaires Index. But his super-PAC's performance suggested he might struggle at winning over others to his cause. He set a goal of raising $50 million to match his $50 million planned investment in NextGen, but other donors didn't exactly come running. He ended up funding 86 percent of the super-PAC's budget, Federal Election Commission reports show.
Harris is expected to run a formidable campaign and will not have to compete with one of the Golden State's other top Democrats, Lieutenant Governor Gavin Newsom, who took himself out of consideration on Monday.
Before Steyer's comments were published, the Democratic Senatorial Campaign Committee on Tuesday recognized the flag Harris had planted.
"With strong candidates like Kamala Harris Democrats remain confident that we'll hold this seat and continue Barbara Boxer's long history of fighting for California," spokesman Justin Barasky said in a statement. "The DSCC will continue to monitor the California Senate race closely."
At the Capitol in Washington on Tuesday, Boxer stopped short of endorsing Harris or any other contender.
"We have the greatest and deepest bench," said Boxer, also speaking before Steyer's comments were published. "There are so many good people."
Kathleen Hunter contributed to this report.
MORE FROM BLOOMBERG POLITICS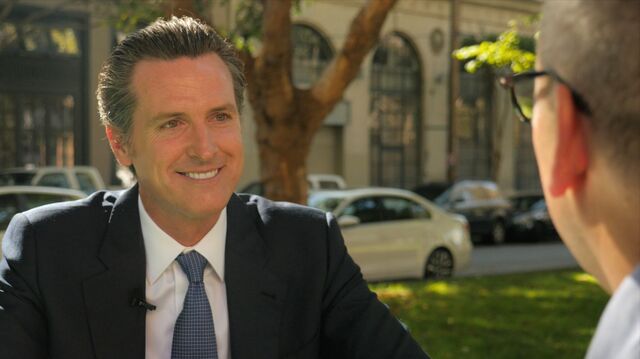 Before it's here, it's on the Bloomberg Terminal.
LEARN MORE