Kamala Harris Announces Run for Barbara Boxer's Senate Seat
The Democrat's announcement comes a day after Lieutenant Governor Gavin Newsom took himself out of the running. Updated Jan. 13
by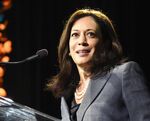 We have a candidate. 
California Attorney General Kamala Harris said Tuesday that she plans to run for the Senate seat being vacated by retiring Democratic Senator Barbara Boxer.
"I have worked to bring smart, innovative and effective approaches to fighting crime, fighting for consumers and fighting for equal rights for all," Harris wrote in a statement on her website. "I want to be a voice for Californians on these issues and others that impact our state in the U.S. Senate."
The announcement by Harris, a rising star in the Democratic party, comes a day after potential rival Lieutenant Governor Gavin Newsom said he would not seek Boxer's seat. 
The first woman and first African American to be elected attorney general in California, Harris is not a shoo-in to take Boxer's seat. Former Los Angeles Mayor Antonio Villaraigosa has said he is considering jumping into the race, and former hedge-fund manager and billionaire environmentalist Tom Steyer is another potential candidate.
Harris and Newsom are longtime friends who have vacationed together for years, Newsom told Bloomberg Politics host John Heilemann last fall. After making his decision not to run for Senate, Newsom called Harris to tell her before making the news public, according to the Los Angeles Times.
"I'm a huge fan and supporter of hers, and so maybe you can read between the lines," Newsom told the newspaper. "But she has to process exactly what I went through: Is it really what you want, and is it the right time, and do you have something to offer, and is there a clarity to that contribution. If you can answer those questions, then go for it."
Before it's here, it's on the Bloomberg Terminal.
LEARN MORE