Elizabeth Warren on a Presidential Run: 'No'
In an interview with Fortune, the senator is more definitive than ever ... or is she?
by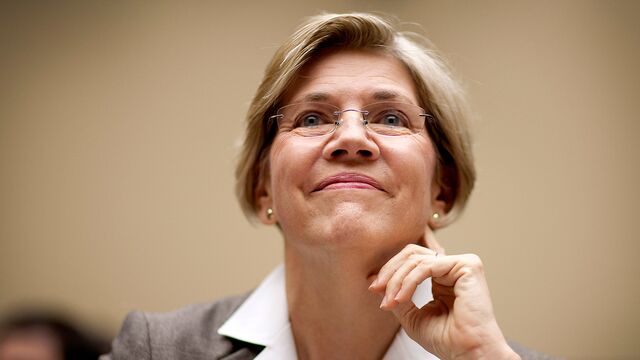 After a series of statements that sent her supporters into paroxysms of parsing, Elizabeth Warren has made her presidential plans definitive ... at least for now. 
In an interview with Fortune magazine published on Tuesday, the Massachusetts senator and Wall Street foe answered with a simple "no" when asked if she will run for president. As the Wall Street Journal points out, those two letters meant she had finally "rejected a 2016 presidential campaign in both the present and future tenses."
When asked previously, Warren has said that she was not running—as in, at the particular moment. Back in December, she told NPR, "I am not running for president" twice (and "I'm not..." another two times). But supporters, eager to draft the senator, pointed out that such statements left a bit of wiggle room.  
That sentiment also conveniently overlooked what she told the Boston Herald earlier in the month: "I plan to serve out my term." By most reckonings, that would rule out a run in 2016, as the former Harvard professor's term ends in 2019.
Her supporters appear undeterred. A joint statement from MoveOn.org and Democracy for America, e-mailed by DFA's Neil Sroka on Tuesday, said: "Sen. Warren has been clear for years that she isn't planning on running. If she were running, there wouldn't be a need for a draft effort. We launched the Run Warren Run campaign to show Senator Elizabeth Warren the tremendous amount of grassroots enthusiasm and momentum that exists for her entering the 2016 presidential race and to encourage her to change her mind."
And, of course, careful readers of the Fortune interview may well notice that the senator did not say "never, ever" or "in 2020," or "no way, no how." Stay tuned.
Before it's here, it's on the Bloomberg Terminal.
LEARN MORE