Christie Talks 'American Renewal' in New Jersey Speech
Elise Young and Terrence Dopp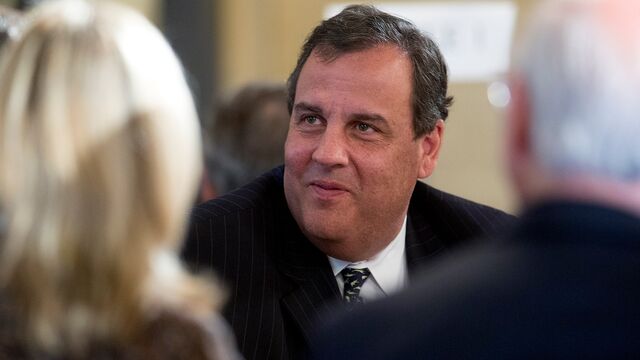 Governor Chris Christie, on the brink of announcing whether he'll run for president, will use his annual New Jersey agenda-setting speech to call for an "American renewal."
"We are a nation beset by anxiety," Christie will say, according to excerpts of his speech released by his office. "During this time of uncertainty it seems our leaders in Washington would rather stoke division for their own political gain. And this culture of divisiveness and distrust has seeped into our communities and our neighborhoods."
Christie, a 52-year-old Republican starting his sixth year as governor, appears today before the Democratic-led legislature to outline his plan for a state still clawing out from the U.S. recession that ended in June 2009. Its unemployment rate, at 6.4 percent in November, 0.8 percent more than the national average, has contributed to eight credit-rating downgrades, a record for a New Jersey governor.
In the excerpts of his State of the State remarks, Christie spoke of national economic growth that is "low by postwar recovery standards." He said anxiety about the nation's direction was evident as he traveled around the country last year.
"We need to address this anxiety head on," he will say, according to the excerpts. "We need to renew the spirit and the hopes of our state, our country and our people."
Before it's here, it's on the Bloomberg Terminal.
LEARN MORE