Chris Christie's State of the State (and the Union) Address
With Jeb Bush and Mitt Romney threatening to snuff out his 2016 hopes, New Jersey's governor looked to make national headlines with his remarks.
by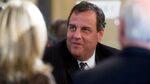 New Jersey Governor Chris Christie began laying the groundwork for a presidential run months before Tuesday's State of the State address. He used his role as chairman of the Republican Governors Association to visit important 2016 states such as Iowa, Ohio, and Florida and is hitting those governors' inaugurals now, a not-so-subtle reminder of who helped put them there. 
But recent moves by Jeb Bush and Mitt Romney (two of the biggest threats to Christie's presidential viability, apart from the his own temperament, love for the Dallas Cowboys, and ongoing investigations into Bridgegate) are forcing him to move faster towards a decision. 
That brings us to Tuesday's speech, which certainly seemed to be aimed towards a larger audience than residents of the Garden State. Here are five of the clearest indicators:
American renewal
The nation's status was a major theme in a speech ostensibly about ... New Jersey.
"America's leadership in the world is called into question because of a pattern of indecision and inconsistency," Christie said, while "leaders in Washington would rather stoke division for their own political gain."
He said that culture of "divisiveness and distrust has seeped into our communities and neighborhoods." He then noted his own travels around the country, calling out individual states, and finally setting on Florida, always important in presidential elections.  He spoke of an 82-year-old woman he met in Vero Beach, who he said asked him, "What happened to our country? We used to control events. Now events control us."
"We need to address this anxiety head on," Christie said. "We need to renew the spirit and the hopes of our state, our country and our people." Finally, Christie concluded, "We need a New Jersey renewal and an American renewal."
The jobs report
If the economy is going to be an issue in the next presidential campaign–and it always is–Christie could have a problem.  The state's unemployment rate is worse than the nation's as a whole.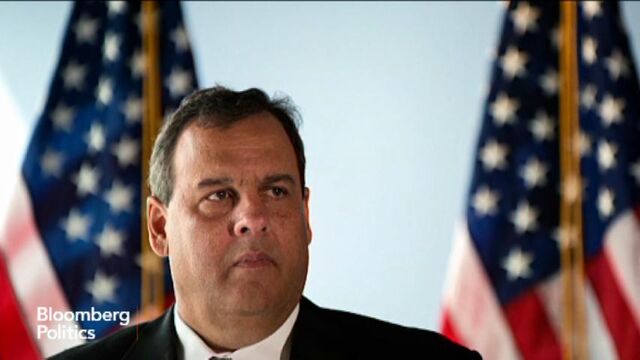 But Christie urged New Jersey residents–and anyone else watching–to understand the context in which New Jersey's economy still struggles. "It is easy to forget where we were and how far we have come," Christie said,  comparing a 6.4 percent unemployment rate today with a rate of 9.7 percent five years ago. 
Read his lips
Christie sought to turn a liability–Mercedes Benz USA's decision to leave the state and relocate to Georgia–into an argument dear to Republican hearts: The need to lower taxes.
Mercedes' reason for leaving is "very simple," Christie said. "It costs less to do business in Georgia." He said that "economic incentive laws help but lower taxes are better." And in a line easily tweaked to apply to a stump speech about U.S. policy, he said that "we will not win the fight to keep and create good paying jobs for our middle-class families in New Jersey unless we lower taxes."
Christie also made the case that Washington could learn from his tax and budget moves. "We have balanced five budgets in a row," he said. "And we will balance a sixth this year. And we didn't do it the Washington way, by raising taxes. We did it by cutting spending, shrinking government and fundamentally reforming the way government operates."
Bipartisanship
This arguably pays bigger dividends in a general election than primaries, but it is an essential message of any presidential campaign.
Christie mentioned the notion of bipartisanship a couple of times in his remarks, but drove the message home as he spoke about efforts to bring investment and better education to the city of Camden, led by a black Democratic mayor, Dana Redd.
"It is happening because we put action and results ahead of politics, partisanship and a shared, failed history," he said. "I make this offer to every major city mayor in New Jersey: If you're willing to put down the sword of partisan politics I will extend my hand in partnership and we will rebuild your cities they way we're rebuilding Camden. "
National media? Come on in!
Christie met off the record with reporters for national news outlets ahead of his speech, an invitation certainly aimed spreading the message beyond New Jersey's borders.
Local reporters? No luck. 
At one point in his remarks, Christie paused to enjoy the moment, as if there were an inside joke that he was sharing with the world.
He was talking about what would be happening a year from now,  when he said, "By the way, I'll be standing here in one year." There was applause, then laughter from the chamber, and he laughed too, and then he noted that the Democratic side of the aisle wasn't applauding as loudly as the other side.
"I'll give it one more try," he said. "I'll be here in one year."
Before it's here, it's on the Bloomberg Terminal.
LEARN MORE