Is Mitt Romney Already Clearing the 2016 Field?
Hours after Romney told a senior Republican he "almost certainly will" run for president, his former running mate announced he would sit the contest out.
by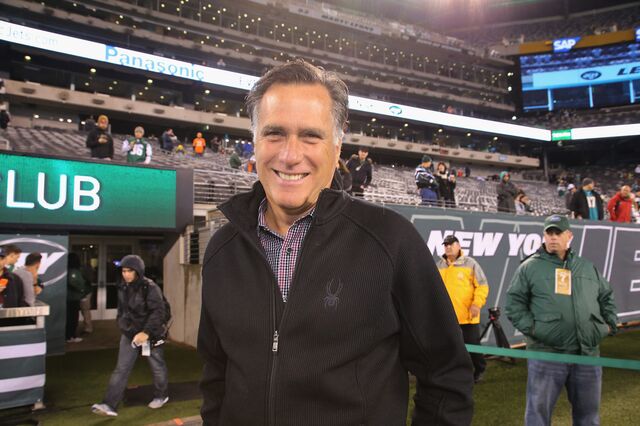 He may have twice lost his bid to become president, but Mitt Romney still has the power to change the dynamics of a race. 
Just hours after Romney reportedly began to reassemble his political network ahead of possible third White House run, his former running mate, Paul Ryan announced he would not toss his hat into the same ring.
Romney's sudden about-face began last week, when he began hedging on his numerous statements that he was not interested in seeking the presidency, and culminated over the weekend when, according to the Washington Post, he told a senior Republican that he "almost certainly will" run in 2016. 
Just a day later, Ryan decided to end speculation about his own entry into the race. 
"After giving it a lot of thought, I've decided not to run for president," Ryan said in a statement. "Our work at the House Ways and Means Committee over the next few years will be crucial to moving America forward, and my job as Chairman deserves undivided attention."
In an August interview with Bloomberg Politics hosts Mark Halperin and John Heilemann, Ryan said that Romney had remained a favored potential Republican candidate for 2016 because the nation was experiencing "buyer's remorse" having re-elected President Obama. 
"I think people realize that a lot of the things he [Romney] said in the campaign, a lot of the objections he made, with regard to Russia and Iraq and others, were true."
Now that Romney appears poised to jump into the race and face-off with Jeb Bush, another establishment candidate almost certain to declare his candidacy, Romney will be putting pressure on donors, former supporters, and even his former running mate, to line up behind him. If Ryan's words to Halperin and Heilemann hold true, he can certainly count on the Wisconsin Representative. 
"Sign me up for the Mitt-mania," Ryan said. 
"If he runs would you support him?" Halperin asked. 
"Absolutely," Ryan responded. "I'd drive his bus if he asked me to."
Before it's here, it's on the Bloomberg Terminal.
LEARN MORE