How Obama Retooled a Republican Education Idea Along Democratic Lines
Like Obamacare, the president's the proposal to pay for community college was inspired by a Republican governor—but the tweakage has been heavy.
by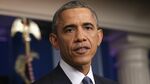 President Obama's new plan to provide free community college to millions of students across the nation was inspired by a program in Tennessee championed by Republican Governor Bill Haslam, the White House says. But while a GOP imprimatur may be useful in selling the program to Congress, Obama made several changes so that his version delivers much more help to those most in the need.
In its first year, at least 57,000 students applied for Tennessee's program, which amounted to 90 percent of eligible students (many were using it as a kind of safety). Yet certain communities have been highly critical. "The program does nothing for the poorest and most at-risk students at community colleges whatsoever," Bryce McKibben, a former policy analyst at the Association of Community College Trustees, wrote in August about the program known as Tennessee Promise.
That's because Tennessee Promise is what's known as a "last dollar" program, which means it only pays tuition and fees over and above what a student gets from federal grants. McKibben explains that lower income students, many of whom come from families earning less than $24,000 a year, can already get up to $5,730 from Pell Grants, which more than covers the average tuition and fees at community colleges. Because the Tennessee program doesn't cover other costs—like book, transportation and child care—even after all of the aid is applied, a low-income student could still end up paying more than $10,000 to attend school full-time with those expenses factored in, McKibben calculated. Wealthier families don't quality for Pell Grants—which means that higher-income students end up getting Tennessee's money to cover the costs. Some of that funding will go to students who can more than afford to attend, though it is helpful for middle class students, whose families don't quality for Pell Grants but find that spending several thousand dollars a year on college is a stretch.
The Institute for College Access and Success, a policy group that has proposed several student loan reforms adopted by the Obama administration, at first cautioned that Obama's plan was "a wolf in sheep's clothing." But it later adjusted its reaction, saying the new Obama proposal shows the administration is trying to address some of their concerns:
The White House proposal is not a "last-dollar" scholarship. Instead, it provides additional federal funding to states that make key reforms, including not charging tuition or fees at community colleges. It is aimed squarely at stopping state disinvestment in public colleges, which is crucial to making college more affordable. Also, unlike the Tennessee Promise, low-income students could benefit. These are clear improvements on the plans discussed in our blog posted earlier today. 
"These are clear improvements," TICAS wrote. "Still, making tuition free for all students regardless of their income is a missed opportunity to focus resources on the students who need aid the most."
Also, to get the proposed funding, colleges must adopt "promising and evidence-based institutional reforms" to improve outcomes. Using funding as a reform carrot is one of benefits, Sara Goldrick-Rab, a professor at the University of Wisconsin-Madison, pointed out when she proposed the idea of free community college in April. The theory is that when colleges do a better job at reducing drop-outs, lower income students benefit. As an example of the type of reforms the White House would expect to see, it pointed to a program at the City University of New York that provides additional guidance to low income students and helps them cover the some additional costs of going to school, giving the subway cars and defraying the costs of textbooks.
How the different effects will balance out isn't yet clear as only the outlines of Obama's plan have been released. But, Republican pedigree or not, the Obama college plan is not destined to become law just yet. Several Wall Street analysts, including Jeffrey Silber at BMO Capital Markets, issued notes this morning saying it was unlikely the proposal would get the Congressional approval it needs. So while it may not pass this year, the idea of free community college will become a fixture of policy debates for years to come.
Before it's here, it's on the Bloomberg Terminal.
LEARN MORE