Christie Interviewed by Prosecutors Over Lane Closings
Elise Young and Terrence Dopp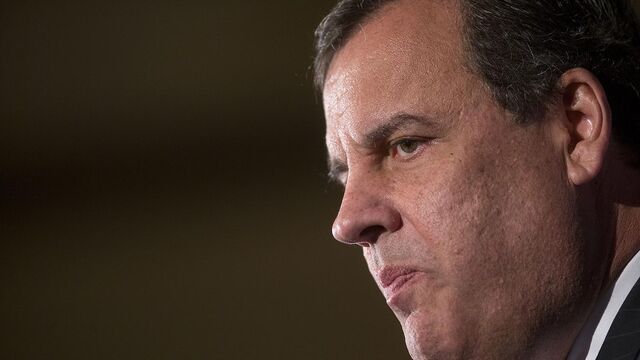 U.S. prosecutors interviewed New Jersey Governor Chris Christie as part of a probe into the George Washington Bridge lane closings in 2013.
"Governor Christie made clear from Day One that he and his administration would fully cooperate with all appropriate inquiries," Maria Comella, a spokeswoman for the governor, said in an e-mailed statement. "That's exactly what he has done and will continue to do, and he is very much looking forward to this matter's conclusion."
The interview took place within the past month, according to the Wall Street Journal, which cited unidentified people with knowledge of the matter. ABC News reported that Christie, 52, met with federal prosecutors and FBI agents at the governor's mansion in Princeton. Prosecutors also spoke with officials ranging from lower-level employees to cabinet officials.
Matthew Reilly, a spokesman for U.S. Attorney Paul Fishman in Newark, said he couldn't discuss the investigation.
Four Days
Fishman is investigating whether laws were broken when aides and allies of Christie, a former U.S. prosecutor, engineered four days of traffic jams in September 2013 in Fort Lee, where the Democratic mayor didn't endorse the governor's re-election.
State lawmakers, who are conducting their own probe, have said they won't interfere with federal prosecutors, who can seek grand-jury testimony and subpoena documents as they decide whether to bring charges.
The grand jury this week subpoenaed the legislative committee investigating the jams, requesting all its records.
Christie, 52, a second-term Republican, has denied knowledge of the traffic plot. He is trying to move past the scandal as he plans to announce whether he will run for president in 2016.
Before it's here, it's on the Bloomberg Terminal.
LEARN MORE