Americans Shrugging as Jobs Gains Have Best Year Since 1999
Stagnant wages may be hurting Obama's approval, despite improvements in the economy.
by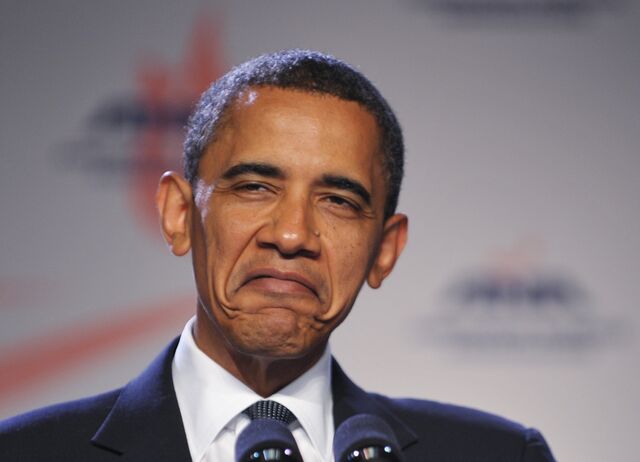 A roaring economy is usually the best thing that can happen to a president's approval rating, but President Barack Obama is so far only feeling a modest amount of love from these impressive job gains.
The monthly jobs release from the Bureau of Labor Statistics said Friday that employment seekers had their best year since 1999, with the economy producing nearly 3 million jobs in 2014 and getting the unemployment rate down to 5.6 percent, from 6.7 at the end of 2013.
Obama, though, is still mostly getting credit for Democratic legislators' lost jobs. His approval rating for the end of 2014 was 43 percent, according to Gallup. It's inched to 46 percent since then, but consider President Bill Clinton's approval rating was 57 percent at the end of 1999. (The last time unemployment rate hit 5.6 was in June 2008. At the time, Bush was the lame duck president with an approval rating of just 37 percent.) 
The reason could well be that Americans just aren't feeling like the economy is taking off. Wage growth is still stalled. Workers' average hourly earnings, according to the report, actually fell five cents from November, although earnings are up about 35 cents over the past 12 months.
Republicans, of course, are happy, when asked, to rain on the jobs-report parade. New U.S. Senator Cory Gardner, a Colorado Republican, made a populist argument, saying that Obama's problem is that he's presiding over a "veneered economy." "If you scratch the surface and you get to what's below, you see American suffering," Gardner said in an interview. "The haves have more, and the have-nots have less," making it hard "to convince people that we're better off than we were."
Before it's here, it's on the Bloomberg Terminal.
LEARN MORE