Senate Sends Terror Insurance Bill  to Obama
Cheyenne Hopkins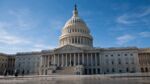 The U.S. Senate voted to revive a federal backstop for insurers' losses from acts of terrorism, following the House's lead after letting the measure expire last month.
The bill to extend the Terrorism Risk Insurance Act for six years now goes to President Barack Obama to be signed into law after passage by the Senate in a 93-4 vote today. The House voted 416-5 yesterday to reauthorize the program.
Congress first passed the backstop after the terrorist attacks of Sept. 11, 2001, when insurers said they were hesitant to sell coverage on New York City office buildings.
A House-passed bill initiated in the Senate stalled last month when Senator Tom Coburn, an Oklahoma Republican who has since retired, raised concerns over a plan to set up a regulator to supervise insurance agents and brokers.
The language of the terrorism insurance bill is the same as that approved by the House. It would reimburse insurers after industry losses reach $200 million, compared with $100 million under the expired law. It also would increase companies' co-payments to 20 percent from 15 percent and gradually raise the threshold for government involvement.
The measure also includes a mandate that the Federal Reserve have at least one governor position set aside for a person with community banking experience.
Senators rejected an amendment from Elizabeth Warren, who opposed a section that would revise the Dodd-Frank Act by exempting agricultural and energy companies from having to post collateral for swaps traded directly with banks.
Warren, a Massachusetts Democrat, objected to using the bill as a vehicle for changing the 2010 regulatory law. The Obama administration has previously said Dodd-Frank changes shouldn't be included in TRIA reauthorization, which it backs.
Regulators have already acted on the collateral rule. Last year, bank regulators proposed requirements that sought to limit the impact on smaller manufacturers and other firms that trade directly with banks. That move freed non-financial firms that use swaps to hedge business risks from government-mandated collateral requirements.
Before it's here, it's on the Bloomberg Terminal.
LEARN MORE