The Great Republican Abortion Re-Branding
Republicans introduce old abortion bills with new branding.
by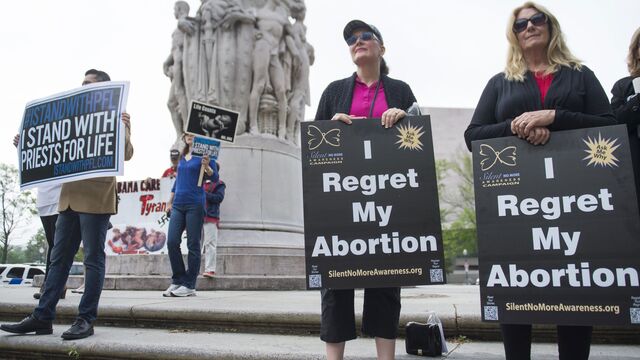 "The War on Women" is an easily misunderstood meme, and after the Democrats' 2014 losses it is remembered as a failed meme. That's not quite fair; in 2014, the GOP and outside groups worked very hard to avoid stumbling into stories that made them look "anti-choice," or threatening to birth control. And they're still coming up with ways to do this, while not altering their policies at all.
Some history. In January 2011, the new Republican House broke the seal on some bills that had been foundering for years. One of them, the "No Taxpayer Funding for Abortion Act," seemed to come out of the blue, and abortion-rights groups quickly found a hook for opposing it. It included language (not wholly new) that referred to "forcible rape." A Mother Jones story that reported on Republicans "re-defining rape" was shared 76,000 times on Facebook; the semantic discussion about what was and wasn't rape helped sink two GOP Senate candidates in 2012.
In 2013, Republicans got smarter. Arizona Representative Trent Franks, a reliable and eloquent abortion opponent, introduced the Pain-Capable Unborn Child Protection Act. Yet during the mark-up, Franks had to go and say something about how "the incidences of rape resulting in pregnancy are very low." Not long after, he stopped being the leader for the bill on the floor. Tennessee Representative Marsha Blackburn took over.
Abortion foes were fine with that. "We've always wanted as many of the women of this House as possible to speak on the bill," Franks told me at the time. And he was speaking truthfully, because this week Franks introduced the bill alongside Blackburn. There would be no fumbling over whether a man or woman got to be the face of an abortion restriction bill, the details of which poll very well. The anti-abortion Susan B. Anthony List even started branding the bill with Blackburn's and Franks's smiling faces.
As Irin Carmon writes, Republicans have found new confidence on abortion politics. They have elected more anti-abortion women; they've put them in front of cameras; they are once again ready to make Democrats answer for the gruesomeness of abortion, instead of cowering in fear of new gaffes.
Before it's here, it's on the Bloomberg Terminal.
LEARN MORE