Kansas Governor's Campaign Loans Under Investigation by FBI
Edvard Pettersson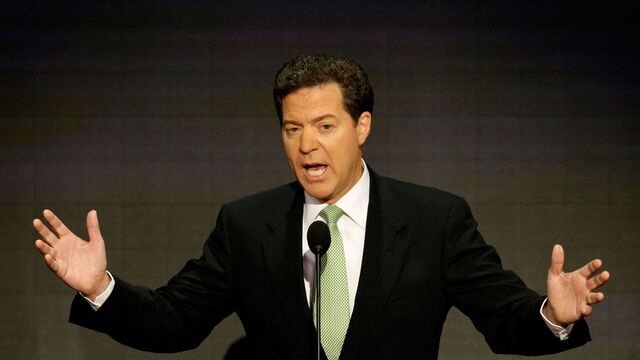 Loans made to Kansas Governor Sam Brownback's re-election campaign are being probed by the Federal Bureau of Investigation, which has ordered the director of the state's governmental ethics commission to testify before a grand jury.
The U.S. seeks information pertaining to loans made to the Brownback for Governor Campaign in 2013 and 2014, according to the Dec. 2 subpoena. Carol Williams, the commission's executive director who is ordered to testify Jan. 14, declined to comment on the subpoena.
Brownback, a Republican, in November won a second term, surviving a backlash to his anti-tax crusade that pitted him against fellow Republicans. The win for the 58-year-old former U.S. senator, who was first elected governor amid the Tea Party advances of 2010, kept alive his plan to make Kansas a laboratory for the theory that economic development will more than make up for revenue lost to lower taxes.
"The campaign followed all applicable laws and ethics regulations and this investigation has no merit," Eileen Hawley, Brownback's spokeswoman, said in a statement. "It is a common practice for candidates to make loans to their campaigns and any loans were done in compliance with Kansas law and ethics regulations."
Jim Cross, a spokesman for the U.S. attorney's office in Wichita, declined to confirm or deny the existence of an investigation of Brownback's campaign finances.
Brownback took office after eight years of Democrats in the state's top office and moved swiftly to leave his mark. He signed bills to restrict abortion and require voters to show photo identification, and called for overhauls of pension, health-care and public-school financing systems.
He was elected to Congress in 1994 and briefly ran for president in 2007. Democrats have criticized him for his close ties to billionaire brothers Charles and David Koch, the conservative majority owners of Wichita-based Koch Industries, who have been active supporters of Republicans nationwide and have long contributed to Brownback's campaigns.
Brownback's vision for his second term includes plans to continue to fight against the "intrusive reach" of the U.S. government under President Barack Obama and investing in education, according to his campaign website.
Before it's here, it's on the Bloomberg Terminal.
LEARN MORE