Obama Condemns Paris Shootings
The president says Paris offers the world "a timeless example that will endure well beyond the hateful vision of these killers."
by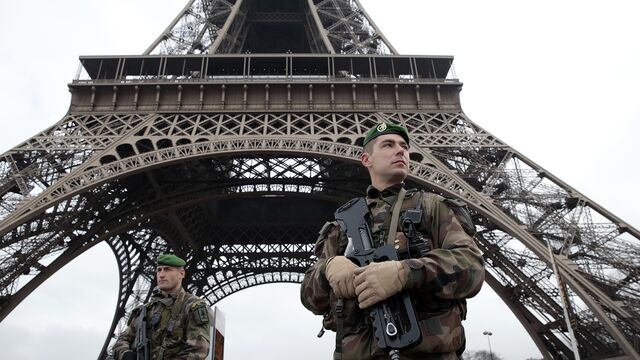 President Barack Obama on Wednesday condemned shootings at a satirical weekly magazine in Paris that left at least 12 people dead, as the tragedy and terror threat quickly won attention in the newly convened Congress.
"France is America's oldest ally, and has stood shoulder to shoulder with the United States in the fight against terrorists who threaten our shared security and the world," Obama said in a statement e-mailed by the White House. "Time and again, the French people have stood up for the universal values that generations of our people have defended. France, and the great city of Paris where this outrageous attack took place, offer the world a timeless example that will endure well beyond the hateful vision of these killers."
"We are in touch with French officials and I have directed my Administration to provide any assistance needed to help bring these terrorists to justice," Obama said.
The publication that was attacked, Charlie Hebdo, has a cover this week dealing with a fictional future in which France is an Islamic-led country. The office was attacked in 2011 after depicting the prophet Muhammad as a guest editor.
In an interview earlier Wednesday on MSNBC, White House spokesman Josh Earnest said the attack was against "some of the basic values that we hold dear in this country," including freedom of the press and freedom of expression. He emphasized that the French have been "stalwart allies" in the U.S. effort to destroy the Islamic State terror group and said that the U.S. knows the French are "not going to be cowed by this terrible act of violence."
Lawmakers are expected to discuss the shooting in meetings on Capitol Hill. "We've got to be very vigilant in watching what's going on," said Senator Joe Manchin, a West Virginia Democrat, who also appeared on MSNBC. 
Helene Fouquet and Elizabeth Wasserman contributed to this report.
Before it's here, it's on the Bloomberg Terminal.
LEARN MORE