McDonnell, Once a Rising Star, Sentenced to Two Years in Prison
Prosecutors had sought at least a decade in prison for the former Virginia governor.
by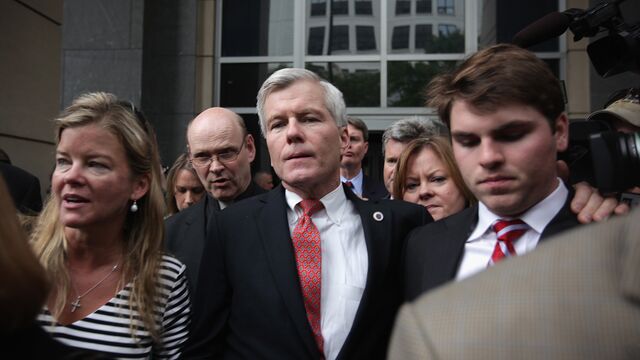 Bob McDonnell was once seen as a rising Republican star who might go all the way to the White House. Now, the 60-year-old former Virginia governor has received a sentence to two years in the big house.
McDonnell's sentencing hearing Tuesday came after he was found guilty on 11 corruption charges in September after he and his wife accepted loans and lavish gifts from the executive of a nutritional supplement company. He was ordered to surrender on Feb. 9 and has indicated he plans to appeal.
He is the first Virginia governor to be convicted of a crime.
The sentencing caps a political drama punctuated by the public unraveling of the McDonnells' marriage and a letter-writing campaign for leniency from more than 400 people, including Democratic Senator Tim Kaine, a former Virginia governor himself, as well as the McDonnells' daughters.
Prosecutors had asked for at least a decade in prison. McDonnell's lawyers sought community service. Wife Maureen McDonnell, also found guilty on corruption charges, is facing a Feb. 20 sentencing.
Bloomberg News' Peter Galuszka contributed to this report.
Before it's here, it's on the Bloomberg Terminal.
LEARN MORE