Just How Well Did Mike Huckabee Do in Iowa?
He won the biggest raw vote total since 1980—a show of strength that his rivals may have to reckon with in 2016.
by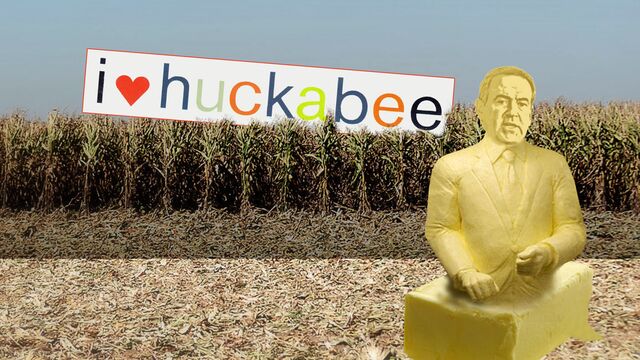 Mike Huckabee, the former Arkansas Republican governor and Fox News television personality, is weighing a presidential campaign in 2016 that would be his second bid for the White House.
Huckabee, should he enter what probably will be a crowded Republican field, would need to replicate his 2008 success in Iowa, where evangelical conservatives boosted the Baptist minister to a plurality win in the state that holds the first vote of the presidential nomination process.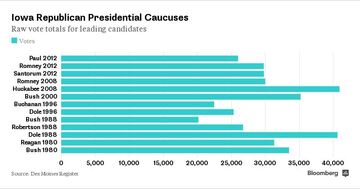 Huckabee won 40,954 votes in the 2008 Iowa caucuses, according to the Des Moines Register. That was the biggest raw vote total since 1980, according to the newspaper. Still, Huckabee's 34 percent of the total Republican vote in a divided field was lower than the vote percentages of caucus winners Bob Dole in 1988 (37 percent) and George W. Bush in 2000 (41 percent).
Huckabee's candidacy faded after poor showings in subsequent early-voting states, including New Hampshire and Florida, where the Republican voting pool was less socially conservative than Iowa's. Senator John McCain of Arizona won the Republican nomination.
Before it's here, it's on the Bloomberg Terminal.
LEARN MORE