Two Conservative Congressmen Try to Boot Boehner
Little has ever come of challenges to the top House Republican, but Ted Yoho and Louie Gohmert will give it a shot.
by and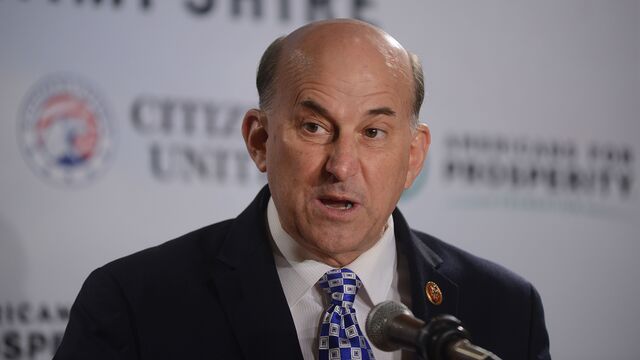 Talk about unseating John Boehner as speaker of the House is hardly new in conservative circles. But this weekend, two Republican congressman announced they will give it the old college try.
On Sunday, Representative Louie Gohmert from Texas appeared on Fox News to offer himself up as a replacement for the Ohio congressman, lambasting Boehner for "a number of years of broken promise."
"I'm putting my name out there," he said, adding, "It's time for a change. It's really time for a change."
The announcement came a day after Representative Ted Yoho from Florida posted a similar message on Facebook, saying he would not support Boehner in the speaker election next week and would step forward as a possible alternative.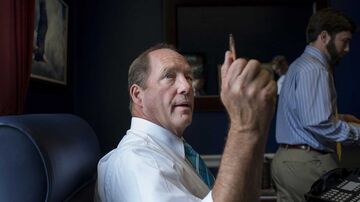 "Our vote for a new Speaker is not a personal vote against Representative Boehner—it is a vote against the status quo," he wrote. "Our vote is a signal to the American people that we too, have had enough of Washington politics, and that we will stand with the American people." 
Open infighting in the House GOP highlights what is expected to be an ongoing challenge for leadership as the party assumes control Congress this year. 
It is a conflict that Boehner surely hoped was behind him. In November, after Republicans won the Senate, the House Republican Conference elected Boehner to another two-year term as speaker. On Tuesday, when the new Congress convenes, a full floor vote will be held.
While this is not the first time a cadre of Republicans has considered ousting Boehner, little has ever come of it. In 2013, the speaker was re-elected with 220 votes. The second-place Republican finisher, then-House Majority Leader Eric Cantor, got only three votes. 
Boehner strengthened his hand in the 2014 elections, when Republicans gained 13 seats in the House for a total of 247. (That number will go down to 246 when the resignation of New York Representative Michael Grimm takes effect on Monday.)
But even with some anti-Boehner votes among freshman congressman from heavily Republican districts—Boehner's PAC gave campaign contributions to candidates who criticized his leadership—it will unlikely be enough to deny the speaker a majority of the votes cast next week. He needs somewhere in the ballpark of 218 votes to retain his position, depending on how many members vote "present" or decline to vote.
"There hasn't been a campaign or any phone calls that anyone has received, so I expect that will move forward very smoothly," Barbara Comstock, an incoming Republican congresswoman from Virginia and a Boehner supporter, said in an interview on CNN on Sunday. 
The House Republicans who have said they will vote against Boehner include Walter Jones of North Carolina, Thomas Massie of Kentucky, David Brat of Virginia (who defeated Cantor in a shocking primary win last year), Jim Bridenstine of Oklahoma, Paul Gosar of Arizona, Marlin Stutzman of Indiana and Steve King of Iowa.
In an e-mailed statement, Boehner spokesman Michael Steel expressed no concern about the new challengers. "Rep. Boehner was selected as the House Republican Conference's choice for Speaker in November," he wrote, "and he expects to be elected by the whole House next week."
But on Fox, Gohmert described mounting dissatisfaction among conservatives with Boehner's handling of issues in the recent lame-duck session, including Obama's executive action on immigration.
"He was more concerned about passing a bill than he was about leading his conference," Gohmert said about the so-called cromnibus spending measure passed last month.
"You said you'd fight amnesty tooth and nail, you didn't," he added, as if speaking directly to Boehner. "You funded it." 
Before it's here, it's on the Bloomberg Terminal.
LEARN MORE