Obama Prepares to Go Back on the Road, 2015 To-Do List in Hand
Ahead of his State of the Union address, the president will visit Michigan, Arizona, and Tennessee to talk proposals and plans.
by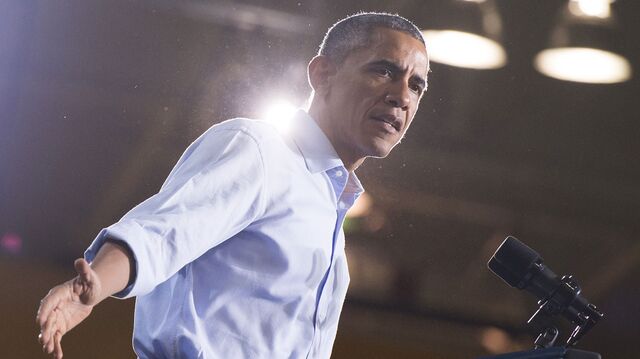 Knowing the new Congress will steal his thunder when it convenes in Washington next week, President Barack Obama is hitting the road to try to draw some attention to his own agenda.
Days after he returns from his annual family vacation in Hawaii, the president plans to visit Michigan on Jan. 7, Arizona on Jan. 8, and Tennessee with Vice President Joe Biden on Jan. 9. Throughout the week, Obama will announce a mix of executive actions and legislative proposals. He'll also preview plans that will be spelled out in greater detail in his State of the Union address later this month.
The president's announcements are aimed at boosting job creation, homeownership, and access to college education, White House spokesman Eric Schultz said in a statement. Schultz also signaled Obama's readiness to veto some of the legislative steps the new Congress may begin to take while he's traveling. "The President is clear that he will not let this Congress undo important protections gained—particularly in areas of health care, Wall Street reform and the environment," Schultz said.
Up first: a stop in greater Detroit, where Obama will champion the federal government's bailout of the auto industry as responsible for saving the industry and a million jobs within it. In the midterm elections last November, Michigan Governor Rick Snyder, a Republican, won re-election, but Democrats hung on to the U.S. Senate seat vacated by Michigan's Carl Levin with the election of Gary Peters. In the run-up to the midterms, Detroit was one of the few places where Democrats embraced a visit from Obama, despite the president's poor poll numbers. That may have something to do with why he's going back.
Before it's here, it's on the Bloomberg Terminal.
LEARN MORE