A New Congress Readies for Old Fights With a Twist
As the 114th Congress begins, last year's fights are back—but now under Republican control.
by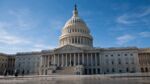 With the new Congress convening on Tuesday, Republican lawmakers and the Obama administration are getting ready for a new round of battles over many of the same old fights: Obamacare. Jobs. Keystone.
Calling for "a new start on the people's business," Representative Rodney Davis, an Illinois Republican, said in his party's weekly radio and video address posted Saturday that the House of Representatives "will start off with jobs bills that have bipartisan support but were never considered by a Democratic-run Senate."
That includes legislation sponsored by Davis called the Hire More Heroes Act, which encourages small business to hire more veterans as a way to get out of the employer mandate to provide health coverage for companies with 50 or more full-time workers. Under the legislation, veterans who already receive health coverage through the Defense Department or Department of Veterans Affairs would be exempt from that employee count. The legislation last year passed the House but got stuck in the Senate. With Republicans to control both chambers in the new Congress, Davis thinks his chances are better.
Both chambers are also preparing to move next week on legislation that would approve the Keystone XL pipeline, in an attempt to take the decision-making over the $8 billion project out of the hands of President Barack Obama. (The president has increasingly raised concerns about the pipeline's environmental implications.) The incoming chairman of the Senate Energy and Natural Resources Committee, Lisa Murkowski of Alaska, has announced a Jan. 8 vote. Davis, in the weekly address, said that "in the coming days, the House will also act on legislation to approve the Keystone XL pipeline."
As Obama wraps up his family vacation in Hawaii, Vice President Joe Biden is sitting in for the weekly address on Obama's behalf. Biden's remarks focus on Obamacare—not directly on Republican efforts to dial back coverage under the law, so much as on the administration's continued efforts to sign up as many Americans as possible, thus strengthening the program and making it that much harder to dismantle.
"I know this is the time of year when we make resolutions to take care of our health, whether it's joining a gym or eating healthier," Biden says. "But there's one thing you can do right now that will also make a big difference in your health: that is getting quality, affordable health insurance through the Affordable Care Act." The vice president goes on to say that almost 7 million people got coverage last year under the new law, that coverage can be less that cell phone or cable bills and that the coverage "provides a lot of freedom, and choice, and opportunity – so you can switch jobs or move to another city without the fear that you'll lose out on the health insurance with the company you now have it with."
Before it's here, it's on the Bloomberg Terminal.
LEARN MORE