Pence Visits Israel as Potential 2016 Candidates Polish Foreign-Affairs Résumés
The Indiana governor checks off a crucial item on any White House candidate's to-do list.
by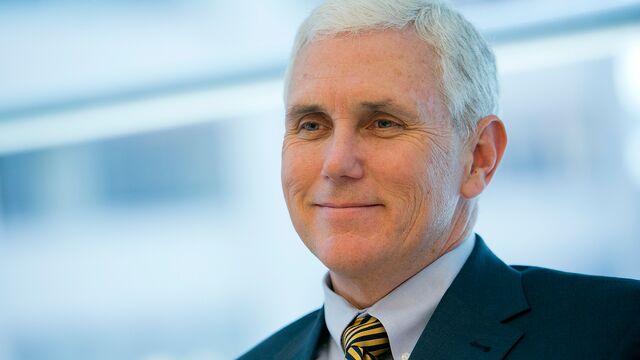 Indiana Governor Mike Pence, an under-the-radar prospective Republican presidential contender, wrapped up an official three-day trip to Israel Wednesday exploring economic opportunities for state projects and, in the process, checking off a crucial item on the to-do list for any would-be candidate.
"He's getting Indiana ready for him to run for president," said Abdul-Hakim Shabazz, a center-right radio talk show host in Indiana and editor of the Indy Politics blog. "I don't think he's fully made the decision one way or another, but I do think all the things he's doing are to get his ducks in a row, just in case he does decide to run."
Pence, 55, was elected Indiana's 50th governor in 2012, after his name had been mentioned as a potential presidential candidate in that election cycle. Since winning his state's top office, speculation turned to whether he'd run in 2016.
State law blocks him from simultaneously seeking re-election in 2016 and running for president. But one of Pence's fellow Republicans in the state legislature is seeking to eliminate that hurdle and let the governor appear on the ballot for both offices. The state House and Senate are both controlled by Republicans, which could ease passage. "I think it's good for the state of Indiana to have a sitting governor in the national conversation and because of that I think it's in our interest to make the obstacles and roadblocks for Pence as minimal as possible," state Senator Mike Delph, the sponsor of the measure, told the Indianapolis Star.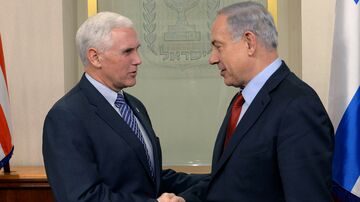 Pence, who served in the U.S. House before running for governor, has said he's considering a presidential campaign and that he won't announce a decision until the legislative session ends in April.
He encouraged speculation on a White House bid in September when he visited Iowa, the location of the first presidential nominating contest, attending a fundraiser with Governor Terry Brandstad and speaking at the Midwest U.S.-Japan Association conference in Des Moines. A month later, he was in New Hampshire, which traditionally follows Iowa in the presidential primary calendar, to campaign for the Republican candidate for governor.
Talk of a run for the White House has been further stoked by his travel abroad.
The Middle East has long been a required stop for presidential hopefuls wanting to prove their foreign policy chops. In 2012, Mitt Romney visited during his presidential campaign. President Barack Obama did the same during his first presidential campaign in 2008. Among potential Republican candidates in 2016, Israel has been a destination for New Jersey Governor Chris Christie, former Florida Governor Jeb Bush, and U.S. Senators Marco Rubio, Ted Cruz and Rand Paul. The top Democratic would-be presidential contender, Hillary Clinton, visited 112 countries in four years as secretary of state, including Israel.
Israel is a "beachhead of democracy" in the region and its relationship with the U.S. is important to many evangelical voters, a key voting bloc in early primary contests, said Kevin Madden, an adviser for Romney's two presidential campaigns.
"It's important for prospective candidates to have a full command of the issues related to our national security and foreign policy relationship with a crucial ally," Madden said. "There's no better way to develop diplomatic relationships and learn firsthand about the security challenges there than visiting Israel."
Pence, traveling with members of the Indiana Economic Development Corporation, is still in Israel, taking personal time with his family, according to the governor's office. The official portion of his trip included meetings with company officials from Israel Aerospace Industries, Keter Plastics and automotive electronics designer Taditel. Christians United for Israel, along with the economic development corporation, are funding the visit, according to his office.
The highlight of the trip was a meeting with Israeli Prime Minister Benjamin Netanyahu, which was followed by this headline in the Jerusalem Post: "Possible 2016 presidential candidate: 'US should aspire to be on side of the table with Israel.'"
Before it's here, it's on the Bloomberg Terminal.
LEARN MORE