Jindal, Richmond Defend Scalise After Reports of White Nationalist Appearance
Top House leaders, however, are staying quiet for now.
by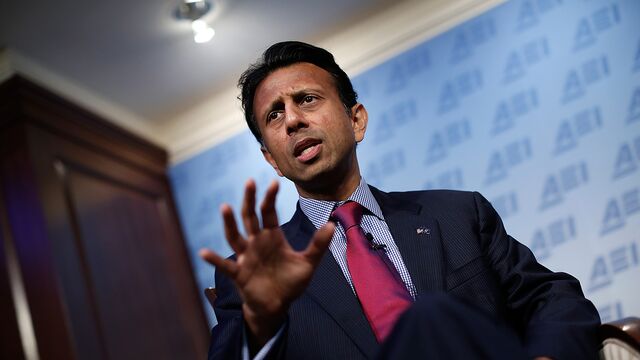 Louisiana Governor Bobby Jindal and Representative Cedric Richmond were among a handful of officials defending House Majority Whip Steve Scalise after his office confirmed Monday that he had spoken to a white nationalist group in 2002.
After reports of his speech emerged Monday, Scalise said he "didn't know who all of these groups were and I detest any kind of hate group. For anyone to suggest that I was involved with a group like that is insulting and ludicrous." 
Jindal, a potential candidate for the 2016 Republican presidential nomination, said in a statement that "I know Congressman Scalise to be a good man who is fair-minded and kindhearted. I'm confident he absolutely rejects racism in all its forms," according to the Times-Picayune.
Richmond, a Democrat, said he didn't think Scalise "has a racist bone in his body," citing their work on "issues that benefit poor people, black people, white people, Jewish people," according to the Times-Picayune.
Another Republican representative, Steve King of Iowa, also jumped to Scalise's defense. "Jesus dined with tax collectors and sinners," King said, according to the Washington Post. "I know his heart, I've painted houses with him post-Katrina, and I know he is a good man."
Top House leaders have yet to weigh in, Politico reported Monday night. Their silence has given Scalise "an opportunity to try to defuse the crisis, the most serious for him during his six months in leadership," the site reported, before the new Congress arrives in Washington next week.
MORE FROM BLOOMBERG POLITICS
Before it's here, it's on the Bloomberg Terminal.
LEARN MORE