The Interview Made Nearly $1 Million at Box Office on Christmas Day
It's also the most popular film on YouTube Movies.
by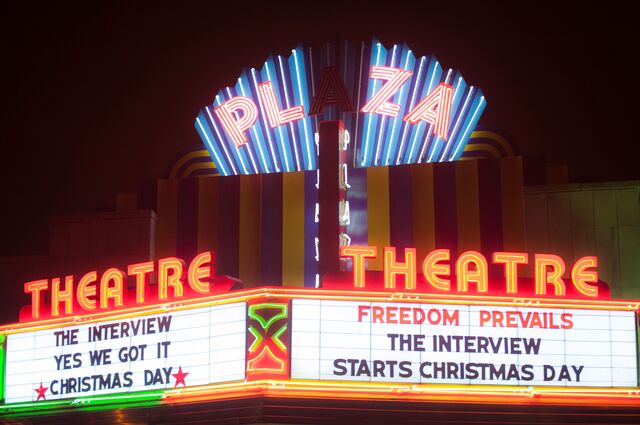 The Interview, the Seth Rogen/James Franco buddy comedy about assassinating North Korea's leader, made almost $1 million on Christmas Day in about 300 theaters, according to CNN Money. 
To put that in perspective, it's nowhere near the $10 million the movie might have made if it had been released in 2,000-3,000 theaters instead of about 300, CNN noted. The last movie starring Rogen and Franco, This Is The End, made $20 million its opening weekend, and The Interview was expected to do about as well before Sony Pictured canceled the wider release amid threats, allegedly from hackers.
Deadline called the numbers "a decent opening day, certainly not as jawdropping as the headlines the film has spurred," while Variety called the release "impressive," noting that it sold out of all its showings at 17 Alamo Drafthouse locations. 
That total doesn't include downloads on YouTube Movies (where it's currently the most popular movie on the site) or Google Play, or illegal downloads from torrent sites. The Interview was downloaded at least 950,000 times on sites like BitTorrent and TorrentFreak within 24 hours of its release. It's also available on Chinese-language torrent sites, with subtitles, according to the New York Times. 
This is also the first time a major studio has released a film in theaters and online at the same time. Large movie chains are threatened by the idea, but if this release goes well, it may provide one more reason for studios to experiment with how they release movies.
Before it's here, it's on the Bloomberg Terminal.
LEARN MORE