The Best and Worst of 2014 Politics
From phoniest gaffe to shiniest silver bullet.
by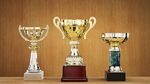 If we're being honest, the 2014 elections could have been predicted fairly accurately back in January. The map favored Republicans. The "dark money" favored Republicans. There was no real precedent for a president recovering his popularity in the midterm year of his second term.
Still, 2014 saw Republicans outperform in most key races, saw the Chamber of Commerce belatedly figure out that spending money on early primaries could prevent lousy candidates from winning them, and saw a neglected left try to imitate the right. The highlights, believe it or not, are many. More believable? So are the lowlights. Inspired by film critic Christopher Orr, here are some un-requested and often un-wanted superlatives for the races of 2014.
Best insurgents: Zephyr Teachout and Tim Wu
The two college professors, who had never run for office, challenged New York Governor Andrew Cuomo and his running mate Kathy Hochul, respectively, in a no-hope Democratic primary. It was, in Wu's words, a battle "for the heart and soul of the Democratic Party." Thanks to their hustle and to Cuomo's hubris (he put bodyguards between himself and Teachout during a parade), the progressive challengers held Cuomo and Hochul to around 60 percent of the vote, and defeated them in half of the Empire State's counties. (Wu even carried the island of Manhattan.) In December, a humbled Cuomo sided with activists—like the people in those Teachout/Wu-backing counties—and came out against fracking.
"Do you realize that five years ago, fracking was seen as inevitable?" Teachout said in an email. "Instead, there was a powerful network of local organizers—citizens, scientists—who did their work, followed him everywhere, supported my campaign and never let down the pressure. I give them the credit. They were among the most professional, easy to work with, and determined grassroots groups anywhere. And the proof is the result, which is epic."
Worst insurgent: FreedomWorks
Founded by Dick Armey after a split with the Koch brothers, the defiantly capitalist group became the Tea Party movement's muscle. Then came the 2012 election, and a coup that displaced Armey and sent key talent like Brendan Steinhauser and Max Pappas scrambling for other jobs. (Steinhauser ended up with Texas Senator John Cornyn's successful re-election bid, and Pappas ended up with Texas Senator Ted Cruz.) The new FreedomWorks, with laconic, mutton-chopped economist Matt Kibbe in full control, could not stop tripping over itself. It invested heavily in the lose cause Tea Party primary against Kentucky Senator Mitch McConnell. It backed a challenger to Texas Rep. Pete Sessions, whose "moderate" sins were never really explained. Most bafflingly, it endorsed one candidate in Nebraska's Republican U.S. Senate primary, then watched other Tea Party groups endorse surging novice Ben Sasse, then switched its endorsement, which inspired yet another FreedomWorks lifer to quit the group. Even its big policy coup turned into a debacle, when FreedomWorks added names and publicity to Kentucky Senator Rand Paul's civil lawsuit against the NSA, and the estranged wife of the attorney who wrote it accused Paul of trading bipartisan support for the backing of Republican hacks.
Phoniest gaffe
You'd think this would be a tough call, but no. In May, Florida Representative Joe Garcia, a first-term Democrat from traditionally Republican Cuban suburbs of Miami, conducted a Google Hangout about immigration policy. Like every Hispanic Democrat, he was pining for a comprehensive immigration reform bill; he pointed out that the current solution of militarizing the border had stopped crime but wasn't sustainable. "We've proved that communism works," said Garcia, facetiously. "If you give everybody a good, government job, there's no crime."
Suddenly, and with intent, political professionals forgot how the English language worked. "A sitting Representative in the United States government thinks Communism actually works," thundered FreedomWorks in a message to supporters. On the Drudge Report and conservative media, the quote was bowdlerized to make it sound like Garcia really did believe in Marxism-Lenisim. Hard to say if it worked, or who was convinced, but Garcia narrowly lost re-election in November.
Shiniest silver bullet
The over-the-counter birth control pill. Colorado Representative Cory Gardner did not invent it—he's not a scientist, man—but he discovered its heretofore unknown political power when Democratic Senator Mark Udall attacked him for his support of fetal "personhood" legislation. Dual said that Gardner would effectively ban some forms of contraception. Gardner responded by saying that Udall was preventing The Pill from being sold without prescription. "Women in my hometown of Yuma drive one hour to see their obstetrician/gynecologist in Fort Morgan, even if it's just to get a prescription renewed," wrote Gardner in an op-ed. In a TV ad, the ridiculously telegenic Republican described his crusade for cheap birth control, as equally telegenic women nodded respectfully.
Soon, the GOP's Senate candidates in North Carolina and Virginia were talking up Birth Control Freedom, and slicing into the gender gap with Democrats over a policy idea Democrats really never saw coming. In defeat, Democrats are wondering if the GOP will ever actually act on the promise. "It's one of the most craven things I've seen Republicans do," said EMILY's List spokeswoman Jess McIntosh. "It's so easy to track, it's also one of the most shortsighted." But Gardner only needed it for one election.
Most damaged meme: The War on Women
Few partisan talking points enraged Republicans as much as the idea that their wage and contraception and abortion policies constituted attacks on slightly more than half of America. They were obsessed with proving it wrong. Democrats scoffed at their efforts—everything from training candidates not to discuss rape, to making sure women (not the male author of the bill) led a House debate on abortion bans, to the aforementioned birth control promise.
But in a year when so much went right for Republicans, and when the press was a little tired of the "war" messaging, the party kept putting up points. It heavily promoted Elise Stefanik, who was favored to win a conservative House seat back from the Democrats after its incumbent resigned. She was profiled by NPR and the New York Times even before she was given the pre-election Republican response to the president's weekly address—and then, she won. Colorado media turned on Mark Udall's abortion-cetric campaign, and the Denver Post cited as a reason it endorsed Gardner. Texas's Wendy Davis imploded completely as the abortion law she'd filibustered went into effect and shut down clinics. Even Sandra Fluke, the martyr of the 2012 birth control wars, badly lost her bid for State Senate in California.
Worst campaign ad
This one from Kevin Wade, the sacrificial Republican lamb who ran against Delaware Senator Chris Coons. Wade proved fascinating insofar as he made up for a lack of money by hop-scotching from scare to scare. In the autumn, oogedy-boogedy about immigrants was supplants by panic about Ebola—and an attack on Coons for telling people to "stop freaking out" about the disease.
The irony was that Coons, probably the Senate's premier Africa expert, was dead-on about Ebola. After the election, he flew to Liberia to research and report on the disease.
Least-missed loser
Arkansas Senator Mark Pryor, the scion of a political dynasty who earned every possible favor from his party and lost by 19 points anyway. No Democrat would accuse Pryor of being a particularly sharp or important member of his caucus. Pleasant? Sure. But he was also the guy who told Bill Maher that the Senate did not require "an IQ test," the guy whose college thesis eschewed long endnotes for a disclaimer about how his relatives helped out, and the guy who tried to turn his (admittedly, occasionally aloof) opponent's military service and Harvard education into a demerit. Democrats have to wonder: They bottled gun control and immigration executive orders to save this guy?
Before it's here, it's on the Bloomberg Terminal.
LEARN MORE