Bernie Sanders Has Decided He'll Decide on 2016 by March
The Vermont senator says he'll make a "gut decision."
by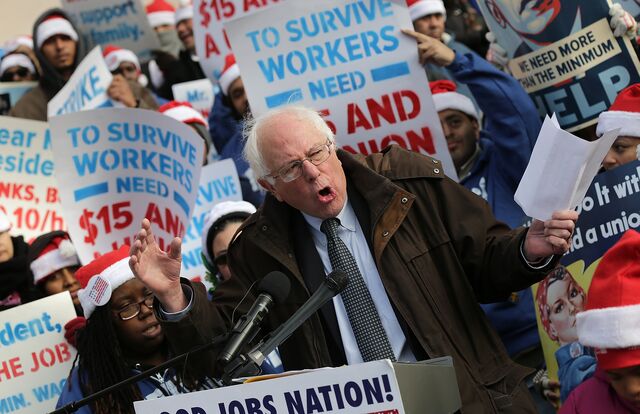 Independent Senator Bernie Sanders of Vermont has decided when he will decide if he will run for president: by March. 
In an interview with Dave Gram of the Associated Press, Sanders said he'd make a "gut decision" about running, and whether he'd seek the Democratic nomination or run as an independent.  "I don't want to do it unless I can do it well," Sanders told the AP. "I don't want to do it unless we can win this thing." Sanders said he has a 12-step plan that would focus on higher taxes for the wealthy and corporations, pro-worker international trade deals, and strengthening unions. The 75-year-old added that his health is "good."
Sanders, a self-described democratic socialist, has made no secret about considering a run. If anything, he's spent the last few months trying to get his name in the mix, by hiring a consultant for a possible campaign, visiting Iowa, and telling audiences what he wouldn't do if he did run (for example, as Vox reported, he wouldn't run if it meant sabotaging the Democrats and helping elect a Republican). He has also publicly weighed the pros and cons of running as a Democrat versus an independent.
If he ran as a Democrat, he would potentially face Hillary Clinton, who is the presumed frontrunner for the nomination even though she has not made her own annoucement about 2016.  Still, Sanders is now the only potential Clinton challenger on the left to acknowledge that his answer might change from "I'm not running for president" to something else. 
Before it's here, it's on the Bloomberg Terminal.
LEARN MORE