The Most Secretive Santas
Did you know that every Christmas, the most powerful people in America surreptitiously draw names and exchange gifts?
by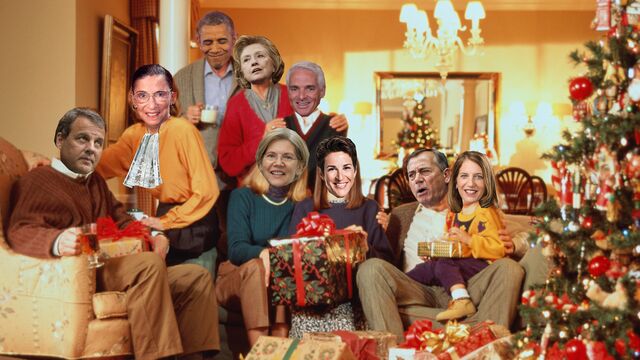 In the political world there's a lot of getting and not a whole lot of giving, but even the people at the highest levels of power and influence dabble in the annual nondenominational socialist-style gift-swap program known as Secret Santa. This year, we got our hands on some exclusive primary source documents from this elite gift-giving ring.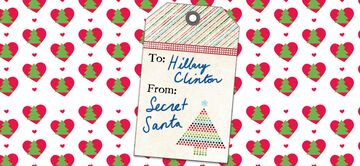 Dear Hillary,

Merry Christmas! Enclosed is my gift for you—a pair of earplugs. I figured you'll be needing them to block out the noise coming from the left over the next couple of years. They can be so obnoxious … it's like, why don't they just "move on" already, you know? Looking forward to supporting you in the primary.

Happy holidays,

Elizabeth Warren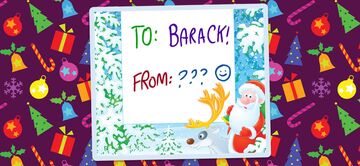 Mr. President,

I can't believe I selected you for this year's Secret Santa! I've been a fan for a long time, but we've never formally met. I've bumped into you now and then, of course, but we never really talk about anything substantive. I voted for you, obviously, in 2008 and 2012. I have all your family photos and I even stole a Christmas tree ornament from the White House this year (please don't tell!). Anyway, I was hoping we could spend some time together this holiday season if you're around. How about Applebee's? I'm enclosing a $25 gift card. Have you had their strawberry cheesecake dessert shooters?

Your fan,

Joe Biden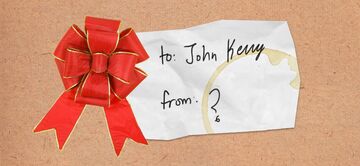 Secretary Kerry,

Merry Christmas! Enclosed is a box set of my best shows. I have a dream that one day this nation will rise up and live out the true meaning of its creed: We hold these truths to be self-evident, that all men are created equal. Ask not what your country can do for you; ask what you can do for your country.

Do not go gentle into that good night,

Fareed Zakaria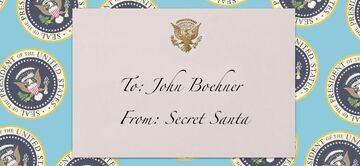 John,

 Enclosed is a cromnibus worth approximately $1 trillion. Happy holidays.

 Sincerely,

 Barack Obama

 P.S. I've also included a $25 gift card to Applebee's. I hear their strawberry cheesecake shooters are great.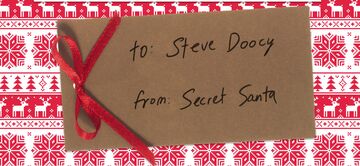 Dear Steve,

Of all the narcissistic, vapid, ignorant talking nobs on the airwaves, you, sir, are the most narcissistic, vapid, and ignorant! A question, sir: Do you read the news? And a follow-up: Have you read a book? I suspect the answer is the same as your answer to the question: Is global warming real? Have you no shame, sir? HAVE YOU NO SHAME?

Enclosed is a 2-in-1 Snow Globe Lava Lamp (as seen on TV).

Your Secret Santa,

Rachel Maddow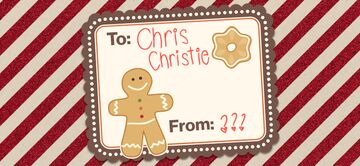 Governor Christie,

omg! so excited for xmas and so happy i got you! i just moved to the neighborhood ... let's totally go out! just keep your bridge open for me ;-)

xoxoxoxoxoxo,

Taylor Swift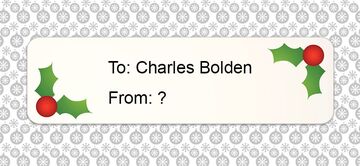 Administrator Bolden,

Included in this package are the coordinates and specs for the planned foundation of Lunar Colony I. Please let my office know if you have any questions. If you need any volunteers, please contact me directly.

Merry Christmas,

Newt Gingrich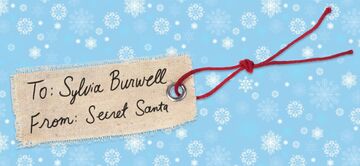 Secretary Burwell,

By now, you've probably finished reading the entire Affordable Care Act. As you now know, it is really complex and confusing. So to calm you down, I decided to get you something that's much easier to understand. Enclosed is a copy of "Interstellar."

Enjoy,

Kathleen Sebelius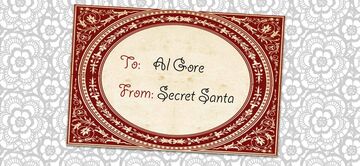 Al,

Just as I was getting into the holiday spirit, that Internet you invented went and ruined my favorite policy magazine. So I thought I'd give you my subscription, the closest thing to coal that I could find for your stocking. Also, thanks for not fixing that whole coal thing while you had the chance as vice president.

Merry merry!

Ruth Bader Ginsburg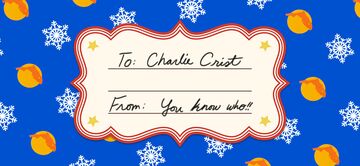 Dear Governor Charlie Crist,

Well, looks like I got stuck with you again this year. That makes four years in a row! Newt Gingrich drew you at first but then traded with me. I don't know why nobody wants you. I'm not upset about it. You might even say that I'm your biggest "fan." Hahaha! Here's to a lovely holiday season—I bought you a $25 gift card for the Easy Tan Salon. See you for dinner on Christmas Eve!

Yours,

Governor Charlie Crist
 Illustrations by Stephanie Davidson
Before it's here, it's on the Bloomberg Terminal.
LEARN MORE