CDC: A Dozen Being Assessed for Ebola Exposure
The possible exposure took place in the CDC's Ebola research laboratory in Atlanta.
by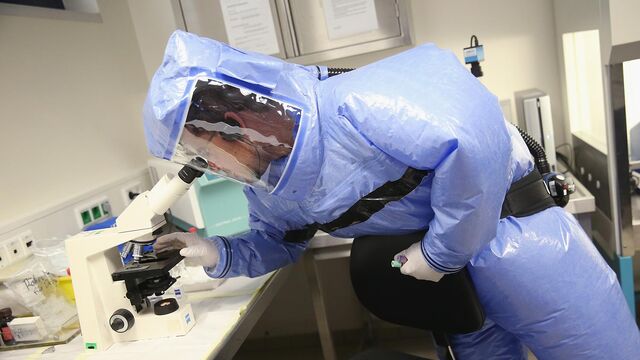 A lab technician was possibly exposed to the Ebola virus in Centers for Disease Control and Prevention laboratory in Atlanta, Ga., on Monday, and up to a dozen more scientists are now being assessed. 
The CDC said that the exposure risk took place when a sample of the deadly virus was mistakenly moved from a high security area to one with lower security protocols, where scientists and lab technicians could come come in contact with it, the Washington Post reported. 
The technician is being monitored for symptoms for 21 days—the incubation period for the virus—but currently has no signs of illness. Fewer than a dozen workers who entered the second lab will are also being evaluated. 
"I am troubled by this incident in our Ebola research laboratory in Atlanta," CDC Director Tom Frieden said in a statement. "We are monitoring the health of one technician who could possibly have been exposed and I have directed that there be a full review of every aspect of the incident and that CDC take all necessary measures."
There is no risk to the public, the CDC said. There are no current cases of Ebola in the Unites States, and the CDC has completed its monitoring of more than 450 citizens known to have come in contact with persons infected with the virus. 
"Thousands of laboratory scientists in more than 150 labs throughout CDC have taken extraordinary steps in recent months to improve safety," Frieden said in his statement. "No risk to staff is acceptable, and our efforts to improve lab safety are essential—the safety of our employees is our highest priority." 
Before it's here, it's on the Bloomberg Terminal.
LEARN MORE