Obama Gets High Marks on Cuba Decision, Polls Find
The president received some welcome poll results for a change.
by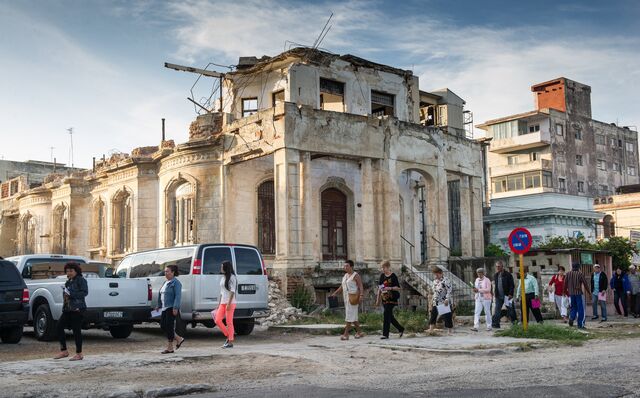 President Obama can take solace in the latest poll numbers. A pair of new polls show more than half of Americans say they favor re-establishing diplomatic ties between the U.S. and Cuba.
The highest support came in an ABC News/Washington Post poll, which found that 64 percent of those surveyed support the decision to establish diplomatic relations with Havana, and a slightly larger number–68 percent–would like to end the decades-old trade embargo.  
In a CBS News poll, 54 percent of those surveyed said they approve of the decision to normalize relations with the island nation, while 28 percent said they disapproved, and 18 indicated that they didn't know whether the move was a good idea.
A partisan breakdown of the question, however, revealed a divide on the issue. While 70 percent of Democrats and 51 percent of Independents said they approved of reestablishing relations, just 39 percent of Republicans did, the CBS poll found.  
The fact that a majority of Republicans surveyed disapproved of normalizing relations with the communist country helps illustrate the ongoing feud between GOP Senators Marco Rubio and Rand Paul, as well as the reluctance for prospective candidates like New Jersey Governor Chris Christie and former Florida Governor Jeb Bush from embracing the policy change. 
Just 17 percent of Republicans polled said that they approved of Obama's handling of relations with Cuba, even though 38 percent also indicated that restoring diplomatic ties would have a positive impact on the lives of the Cuban people. By contrast, 72 percent of Democrats said they approved of Obama's handling of Cuba relations, and 65 percent said they believed that the restoration of ties would result in better lives for Cubans. 
The poll did contain one rather striking point of partisan agreement. When asked whether Americans should be allowed to travel to Cuba, a stark majority of Republicans, Democrats and Independents answered a resounding "yes." Two-thirds of Republicans said Cuba travel should be allowed while 29 percent said it should remain off-limits. Independents favored lifting the travel ban by a margin of 77—14 percent, and Democrats applauded the idea of a Cuban vacation by a margin of 86—11 percent.   
Before it's here, it's on the Bloomberg Terminal.
LEARN MORE