Former NYPD Commissioner Points to de Blasio Campaign as Source of Tensions
The former police commissioner said he understood the sentiment behind the anger in the New York Police Department.
by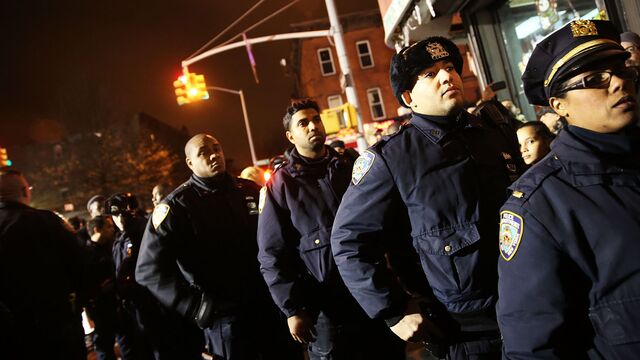 Former New York City Police Commissioner Raymond Kelly said Monday that the New York Police Department and Mayor Bill de Blasio must come together in the wake of the Saturday murder of two police officers, but also cast some blame on the mayor for deteriorating attitudes toward law enforcement.
"I think we need the mayor, whoever the mayor is, and police to come together," he said on MSNBC's "Morning Joe."
Tensions between police and the mayor escalated over the weekend after two police officers were shot and killed in their patrol car in Brooklyn by Ismaail Brinsley, who later killed himself. The leader of the Patrolmen's Benevolent Association, Patrick Lynch, said that because the mayor appeared encourage mistrust of the police in response to the Eric Garner case, "blood on the hands starts on the steps of City Hall in the office of the mayor."
Kelly called Lynch's assertion "over the top" but said he understood the sentiment behind it. He said that during de Blasio's 2013 campaign, the now-mayor portrayed "this schism, this huge gulf between the [police] and the minority communities of the city" at a time when NYPD approval ratings were around 70 percent.
"Obviously now, after Eric Garner and after Michael Brown, there are significant issues, but I think the narrative last year was not correct and sort of set a tone for the administration coming in," Kelly said, referring to the cases in which Garner died after being put in a chokehold by New York police and the shooting death of Brown in Ferguson, Mo. 
Kelly also said that the use of body cameras, as outlined in President Barack Obama's plan to improve policing, "could potentially help." 
On Saturday night, when the mayor was on his way to give a press conference about the event,  police officers turned their backs on him. The former commissioner said that it was "bad form" for the police officers to protest this way, but that it was not a grave enough offense for them to be fired. 
CORRECTION: An earlier version of this story misstated the year of Bill de Blasio's mayoral campaign.
Before it's here, it's on the Bloomberg Terminal.
LEARN MORE