Obama Surprises Deval Patrick with an On-Air Phone Call
He introduced himself as, "Barack Obama, formerly of Somerville."
by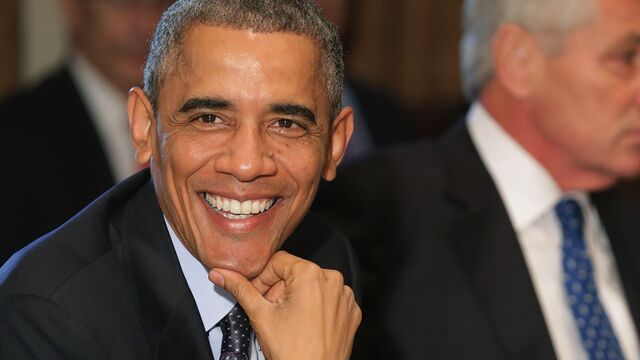 Massachusetts Governor Deval Patrick's final monthly radio show on Boston Public Radio featured a surprise call. 
No, it wasn't from his mother. It was from President Barack Obama. He introduced himself on Thursday's live show as, "Barack Obama, formerly of Somerville." 
Patrick, who is good friends with the president, didn't believe that it was really him. 
"You're kidding, Mr. President," Patrick said. "Who is this impersonator? You're very good. Who is this really?"
The president went on to praise Patrick's leadership. 
Here's a snippet of their conversation, which the station posted. 
Barack Obama: "I want to find out how it is that you got Massachusetts so strong and moving in the right direction."

Deval Patrick: "Mr. President, you know I love you, but you still have trouble saying Massachusetts. You know that don't you?"

Barack Obama: "You know, there's a little lisp thing that develops when I say Massachusetts.I know how to spell it, though."

Deval Patrick: "Indeed you do. And you know where it is. You've been a great friend to all of us. Thank you.
Before it's here, it's on the Bloomberg Terminal.
LEARN MORE