Hanukkah at Hogwarts
J.K. Rowling, who brought Harry Potter to life, confirms the diversity of wizards at Harry's boarding-school castle.
by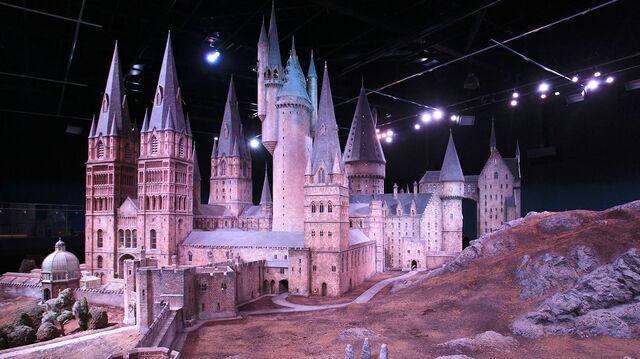 We grow old, and we want to believe that the things we loved as children hew to our adult values. It feels odd, to age and to learn that Shel Silverstein worked for Playboy and wrote songs about getting stoned, to wonder over Lewis Carroll's intentions with Alice, to contemplate the great lion that stood for Jesus in Narnia—and to try to figure out where the hell the Stinky Cheese Man came from. How did we miss all of this? And given what we now know, can we still love our beloved books? 
J.K. Rowling, indisputably the best-loved kids' book author of our age, inhabits a world where readers pose these questions direct: the Twittersphere. Jewish fans, looking for representation, have asked the author of the "Harry Potter" series if there were Jewish students at the school. Rowling used the first night of Hanukkah as the moment to clarify:
 She added that Anthony "isn't the first Jewish student, nor is he the only one," and went on:
A user who identifies herself as an "angry cis queer feminist" asked if Hogwarts was safe for LGBT students. Rowling replied: 
Five years ago, the American Girl company finally rolled out a Jewish doll, a Lower East Side tenement dweller with Russian parents: Rebecca. I was into my twenties by then, but still felt a kind of joyful jealousy for little Jewish girls who could have a doll resembling them. That's what children want. Some might cry 'retrofitter!' Rowling's way, but the fact is that she knows kids. Good, smart, thing the author keeps telling readers there's room for them, too, in her enchanted, imagined world.
Before it's here, it's on the Bloomberg Terminal.
LEARN MORE