Jeb Bush, Meet Your Many Conservative Critics
The right is not ready for Jeb.
by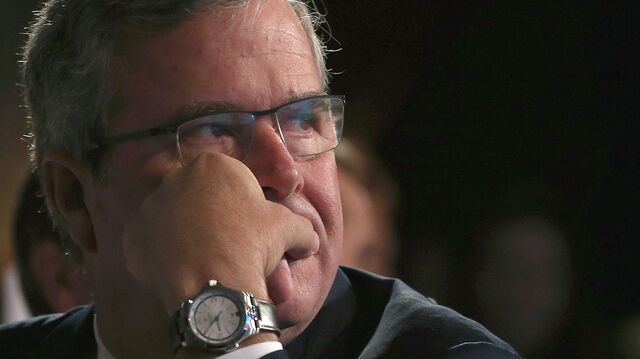 After a decade-plus of dodging the question from reporters, Jeb Bush has answered it—on Facebook. Yes, he will explore a presidential bid. Yes, he will accede to the donors who have been clamoring for a trustworthy, established Republican to run, and who had become so desperate that they were badgering Mitt Romney again.
The definitive conservative reaction came quickly, and unsurprisingly, from the Media Research Center's Brent Bozell.
A little more than a week ago, in a profile of his For America organization, Bozell told National Journal's Shane Goldmacher and Tim Alberta that "if Jeb Bush gets religion on deficit spending and champions a real deficit reduction program, we're going to promote Jeb Bush," but "not for president." Bozell knows where conservative sentiment is, and it's not with the Bushes. It's not with anyone seen to support immigration reform with a pathway to citizenship, not with anyone who has defended Common Core, which in 2013 and 2014 became a litmus test on the right.
Elsewhere in conservative media, the Jeb renaissance is simply depressing. It represents a restoration in the GOP at the precise moment that conservatives were eye-rolling the Clinton restoration inside the Democratic Party.
Conservatives who consider themselves in touch with the grassroots have reacted to the Bush news with more solidarity than enthusiasm.
Honestly, to find real excitement about Bush, you need to look to veterans of his brother's presidency.
For those less connected to the Bush family, the announcement is an occasion for deep sighs. "Why exactly is Jeb Bush the great leader of our times among Republicans?" asked radio host and tastemaker Mark Levin on his radio show this month. "Does this guy have a vision?" Levin, like Rush Limbaugh, was downright insulted that a Republican who advocated immigration reform, and who said the party should have passed a bill in 2014 instead of allowing the president to take executive action, was still being pushed on voters.
There's a lot of discussion, when Hillary Clinton's name comes up, about whether the Left actually wants her to return—whether it trusts her. The bitterness and doubts about her are a figment of a shadow of what exists on the right when it comes to Jeb Bush. 
MORE FROM BLOOMBERG POLITICS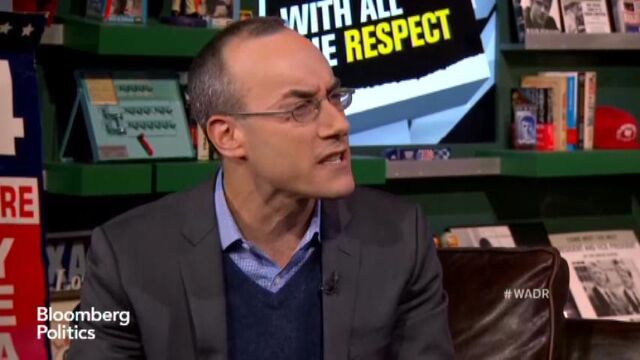 Before it's here, it's on the Bloomberg Terminal.
LEARN MORE