David Garth, Political Guru Behind Four New York Mayors, Dead at 84
The influential campaign strategist passed away on Monday.
by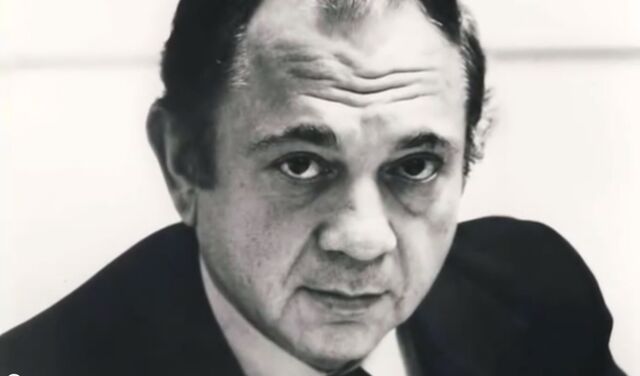 When it comes to influencing New York City politics, perhaps no man had a greater role than David Garth. A political consultant who helped elect four of the city's mayors, Garth passed away Monday at the age of 84 after battling a long illness. 
Garth helped shape the successful campaigns of John Lindsay, Edward Koch, Rudy Giuliani and Michael Bloomberg, the latter of whom paid his respects to Garth in a statement released Monday. 
"He is probably the only person in history to help elect four mayors and a governor [Hugh Carey] in a single state," wrote Bloomberg, founder and majority owner of of Bloomberg Politics parent company Bloomberg LP. "In each case, he took on a candidate he believed in at a time when New York was in crisis–and usually the candidate was, like me, a heavy underdog. Few people understood the dynamics of campaigns as well as he did, and I was lucky to have him as an advisor when I first ran for mayor in 2001. He was always honest and straightforward–no bull–and he always believed in the importance of candidates talking directly and candidly to voters. His success in political campaigns can be seen in his extraordinary won-loss record, but his greatest achievement is the sum of his work: a city and state that are stronger than ever."
The gratitude and respect that politicians expressed toward Garth's work remained constant over the past several decades. "Without him, I would never have been mayor," Ed Koch once said of him. 
Regarded as a political kingmaker who worked for Democrats, Republicans and even ran independent presidential candidate John Anderson's campaign, Garth is credited helping modernize political messaging for the television era. 
"He was a political guy who learned how to use television rather than a television guy who learned politics," Fox News president Roger Ailes told the New York Times.  "Nobody knew New York better, and the first question in a campaign was, 'Who's Garth with?' He replaced a hell of a lot of smoke-filled back rooms."
A 2010 documentary on Garth's influence by director and producer Kay van de Linde, chronicles Garth's rise to prominence. 
Before it's here, it's on the Bloomberg Terminal.
LEARN MORE